Jessica Gatewood has been named director of corporate relations at Lindenwood University. Her duties include managing the strategy and growth of the institution's corporate relations initiatives and fostering positive and synergistic working relationships with the regional business community.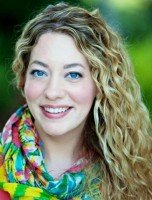 The St. Louis native brings twelve years of business development experience to her role, most recently serving as area director at BidPal, Inc.
Gatewood holds a bachelor's degree in journalism from the University of Kansas and is a certified event manager.
"We're thrilled to have Jessica join our team. Her work will strengthen relationships with our region's corporate neighbors," said Susan Mangels, PhD, vice president for institutional advancement at Lindenwood University. "Jessica's work will benefit Lindenwood's fundraising programs and also enable us to meet the needs of our students and corporate friends through making internship programs, sponsorship opportunities, and avenues for adult enrollment in our degree programs better known."
Gatewood can be reached by phone at (636) 255-2253, or by email at jgatewood@lindenwood.edu.