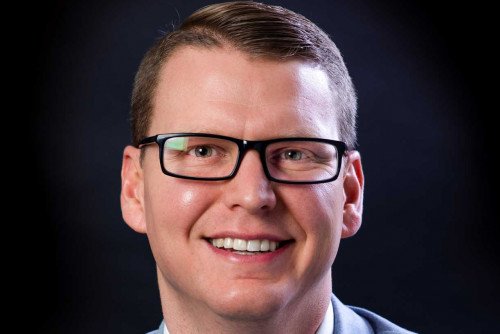 Lindenwood University's Hammond Institute for Free Enterprise will host its next H.F. Langenberg Memorial Speaker Series event in conjunction with the Bastiat Society from 7 to 9 p.m. on Wed., May 22, at the MAC-West Clubhouse (1777 Des Peres Road).
The evening session will feature Dr. Marcus Witcher, scholar-in-residence in the History Department and the Arkansas Center for Research in Economics (ACRE) at the University of Central Arkansas. Witcher will focus on his new book, Getting Right with Reagan. Dr. Rachel Ferguson, director of the Hammond Institute's Liberty & Ethics Center, and a professor of managerial philosophy, will serve as event moderator.
Witch states that today's conservatives love Ronald Reagan. At least, they love his legacy. Thirty years ago, though, conservatives weren't always on board with the man, the president, and his policies. Is today's Republican Party really the "party of Reagan?"
In his book due out this fall, Witcher answers that question and more. Getting Right with Reagan: The Struggle to Define True Conservatism, 1980-2016 examines the tenuous relationship conservatives have had with the 40th president.
The event is free, and reservations are not required. For more information, please visit Hammond.Institute or call (636) 627-2915.