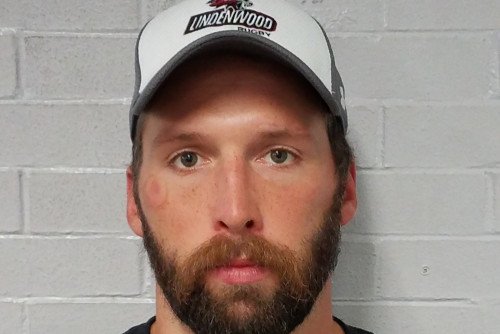 The Lindenwood University-Belleville Athletics Department hired Joe Lippert, a former collegiate rugby player from Wisconsin, to be the head coach for the men's rugby team for the 2017-18 season. In his first season, Lippert coached the Lynx to a second-place finish at the biggest collegiate rugby tournament in the United States, the Las Vegas Invitational.
Lippert began his rugby career at the University of Wisconsin-Eau Claire and most recently helped the Bremer County Bucks to back-to-back final four runs in USA Rugby's Division III Men's Club playoffs.
His breakthrough as a coach came with Wisconsin Rugby Football Club, as he helped the club make back-to-back appearances in the USA Rugby D2 Men's Club National Championship games and win the 2013 title. He also coached Palmer College of Chiropractic's D1 men's team and women's program simultaneously, and he's led several all-star programs.
Since wrapping up the fall season with a 66-9 win over St. Louis University, the team has added various new players in an effort to having more quality practices.
"We spent the months of November and December getting stronger in the weight room," Lippert said. "We focused on getting bigger and stronger and nutrition in that regard as well. I think as a result we ended up being one of the fitter teams at Vegas, which is highly beneficial especially in the 7's version of the game."
At the Las Vegas Invitational, the Lynx started off 5-0 as they breezed through their opponents by scores of 26-0, 12-7, 66-0, 26-14, and 22-10 to advance to the finals. Though they dropped a 29-7 decision to traditional power Kutztown in the championship game, the Lynx earned a 5-1 record facing some of the most prestigious opponents in the nation.
"Joe has elevated our rugby program," Athletic Director Ryan Kaiser said. "He's done this with understanding where we are as a program and continuing to elevate the talents of our athletes. He tries very hard to put the right people in the right places so they have opportunities to be successful. He and Lee (Abbott) have both done a great job of continuing to build on the successes that we've had from our past while increasing our stature in the rugby community for the future of our program. I expect great things from our team under their leadership."
The Lynx will continue honing their skills throughout the off-season in hopes of coming back strong at another chance to win the national championship next season.