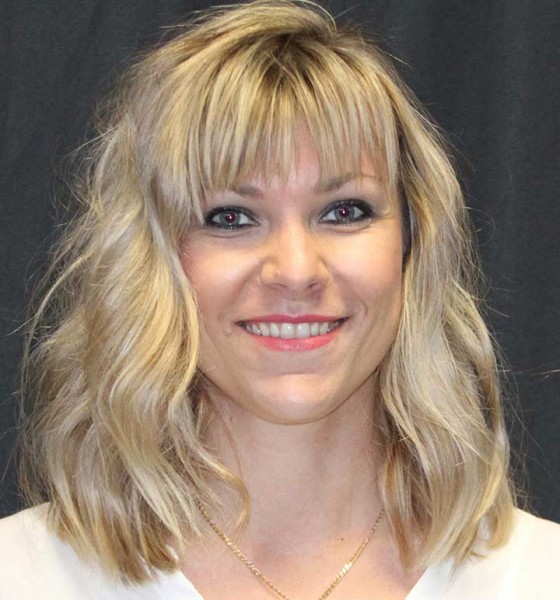 Lindenwood University-Belleville hired Ksenia Gromova this past offseason as head coach of the men and women's swimming and diving teams, propelling the Lynx for the 2017-18 season.
Before arriving to Lindenwood, Gromova was a graduate assistant coach for two years at the University of Incarnate Word. Over her two years with the program, 11 school records were broken, and eight student-athletes were named All-American, in addition to six conference champions and one U.S. Olympic Trials qualifier.
Prior to Incarnate Word, Gromova was the swimming and conditioning coach at Olympic Reserve School 4 in Kostroma, Russia, where she developed a training program for children age 8-15.
During her first season with Lindenwood Belleville, Gromova coached the men's swimming team to its third straight Mid-South Conference Championship and the women's team to a second-place finish in conference. The men's team went on to finish fourth at the NAIA Championships, moving up a seed from the previous year.
"Ksenia has done a good job of learning the job on the fly," Athletic Director Ryan Kaiser said. "When a new coach is thrust into the position of leadership, there will always be a learning curve. She continues to get better with policies and procedures the more she deals with them. The thing I really like about her is she is tough. She takes a critical eye to everything, including practices, competitions, and her lineup in events, and she pushes our athletes out of their comfort zone, which allows for their individual and personal growth. I'm happy with the progress we made this year."
This past season, the team faced Lincoln College on Oct. 6 for the first dual of the season, and the men and women each won by at least 34 points. The swimmers then had back-to-back tri-meets at St. Louis University on Nov. 3--with the men finishing second and the women third, and the second at Principia College on Nov. 11, where both teams finished first.
After four straight invites to close out the regular season, the Lynx prepared themselves for the MSC Tournament.
Throughout the tournament, swimmers on both the men's and women's team broke five school records (women's 400-IM, 100-butterfly, 100-breaststroke, 200-butterfly and men's-100 butterfly), and four meet records (men's 200-medley relay, 200-freestyle, 200-butterly and women's 200-butterfly).
Gromova says she is very thankful for the job that her team, especially the seniors, did while helping her through her first year as head coach.
"Getting a new coach before your graduating year is a tough change, especially when the coaches are so different," Gromova said. "I am glad about how everything turned out; if some leaders stepped back, others stepped up and took care of business. Some of them have a great potential to be leaders but need a little push and guidance. I tried to provide that and saw great results at nationals."
Gromova and the Lynx swimming and diving team will use the offseason to continue bolstering themselves as swimmers in hopes of success at the MSC and NAIA tournaments for the 2018-19 season.