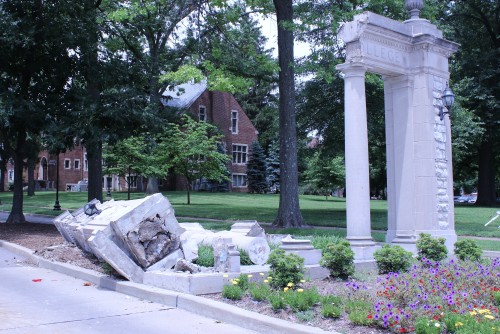 Lindenwood University's historic Alumnae Gate, a landmark on the campus, was seriously damaged Wednesday afternoon when it was struck by a tractor-trailer.

The university administration already has contacted stone restoration experts to seek proposals on repairing the iconic structure, which was built in 1921 using donations from the institution's alumnae.
The driver of the vehicle initially left the scene, but later returned and spoke with police.
President Michael Shonrock said he appreciated the alums and residents of the community who expressed their concern almost immediately.