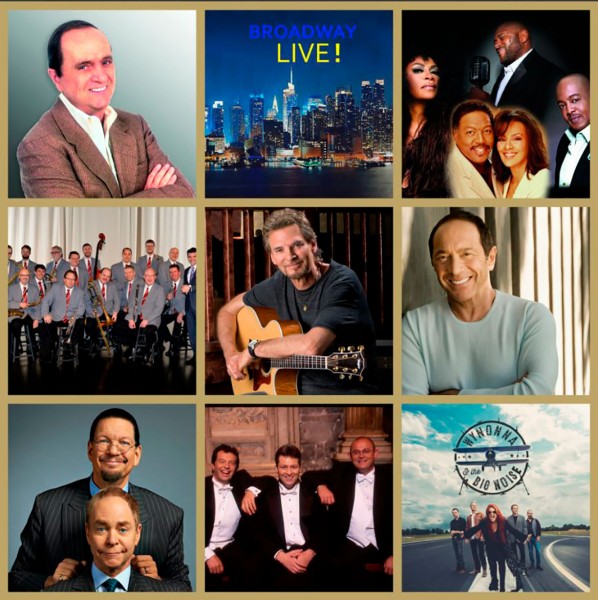 Lindenwood University's J. Scheidegger Center for the Arts announces its 2017-18 professional season line-up, its ninth season since the $32 million performing arts center opened, consisting of nine touring shows, starting with Kenny Loggins on Sept. 9.
The other acts include Penn & Teller (Sept. 29), Bob Newhart (Oct. 7), The Colors of Christmas (Dec. 16), Wynonna & The Big Noise (Jan. 27), Broadway Live! (Feb. 24), the Irish Tenors (March 17), Paul Anka (May 19), and the Glenn Miller Orchestra (May 27). For show times and other information, visit LUBoxOffice.com.
Current season ticket-holders may renew their tickets July 17-21 by calling the box office at 636-949-4433. Tickets for individual shows will be available online only at LUboxoffice.com starting at 9 a.m. on July 31 and may be purchased at the Scheidegger Center Box Office and by phone (636-949-4433) starting August 7 at 9 a.m.
The Box Office is located in Lindenwood's J. Scheidegger Center for the Arts, at 2300 West Clay St., just west of First Capitol Drive in St. Charles.
"We are really excited about our 2017-18 season," said Peter Colombatto, marketing director for the Scheidegger Center. "Not only will we be offering more performances, we will be presenting a wider range of entertainment from Kenny Loggins, Penn & Teller, and Wynonna to the Irish Tenors, Bob Newhart, and Broadway Live! There really is something for everyone."
The Scheidegger Center enriches the local community with performances and serves as a living laboratory for the arts for the students at Lindenwood University. The campus provides a secure atmosphere, with fully accessible facilities and a family-friendly environment.
In addition to the professional shows, the J. Scheidegger Center features multiple student productions, including music series, dance concerts, theatrical performances, art exhibits, and fashion shows, as well as several community events throughout each season.
For more information about the 2016-17 season or to be added to the J. Scheidegger Center mailing list, contact the Box Office at 636-949-4433.