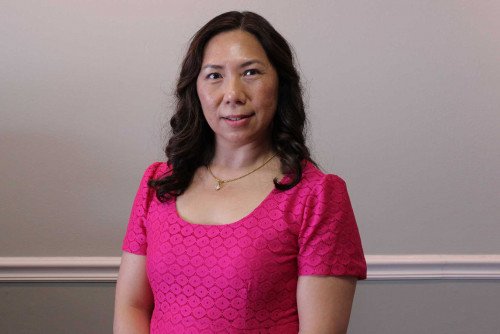 Areerat Kichkha, Ph.D., associate professor of economics, program director, and department chair in Lindenwood University's School of Accelerated Degree Programs, was recently selected as a regional recipient for the 2019 ACBSP Teaching Excellence Award for Region 5 by the Accreditation Council for Business Schools and Programs.
The ACBSP is the accrediting body for Lindenwood University's business programs. Each year the Teaching Excellence Award is presented to individuals who have exemplified teaching excellence in the classroom. Kichkha will be honored alongside other regional recipients at the ACBSP Conference in June, where she will receive a crystal medallion and a $250 check. Kichkha will also be placed in the running as a candidate for the international award, for which two candidates will be selected from separate categories of degree granting institutions and announced at the Salute to Regions ceremony.
"I am honored and grateful for the ACBSP recognition," said Kichkha. "I will continue to strive to contribute to the continuous improvement of higher education."
Read more about the ACBSP's mission to promote continuous improvement and recognize excellence in the accreditation of business education programs around the world.