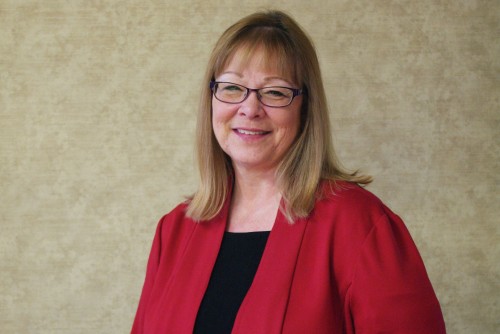 Deborah Kiel, PhD, RN, Associate Professor and Director of Graduate Studies at Lindenwood University's School of Nursing and Allied Health Sciences, won the Terry Leet Researcher Award from the Maternal, Child, and Family Health Coalition of Greater St. Louis.
Kiel is the seventh winner of the award, which can be for individuals or groups, and she will be recognized at the Standing Up for Mothers and Babies Awards Dinner on Oct. 8 at Chase Park Plaza in St. Louis for her significant research contributions to maternal and child health.
"I've worked over 35 years as a public health practitioner," Kiel said. "This is really an honor that my colleagues have given me."
Kiel researches ways to improve infant mortality rates, looking at information on the physical health of mothers, the mothers' weights, the preconceptions of health, and current health policies and how they affect new and expectant mothers. She said infant mortality rates are higher in the U.S. than many other industrialized countries.
"I really look at how health factors intersect and affect birth outcomes," Kiel said. "It's complicated. I look at the whole thing."
Kiel is nationally certified as a clinical nurse specialist in community health nursing and serves on the Community Advisory Council of the Missouri Foundation for Health. She was the founding chair of the Maternal, Child, and Family Health Coalition.
The coalition was founded in 1999 with a mission of improving birth outcomes, promoting healthy families, and building healthy communities by mobilizing the region through education and advocacy to address women's health and healthcare services, prenatal care, maternal mental care, immunizations, and healthy and sustainable homes.
The Standing Up for Mothers and Babies Awards Dinner will be in the Starlight Ballroom at Chase Park Plaza, 212 N. Kingshighway Blvd., St. Louis, Mo. The dinner starts at 6:30 p.m., and tickets cost $100 per person or $1,000 for a table of 10. Other award winners will be recognized, as well. For more information, visit www.stl-mcfhc.org.