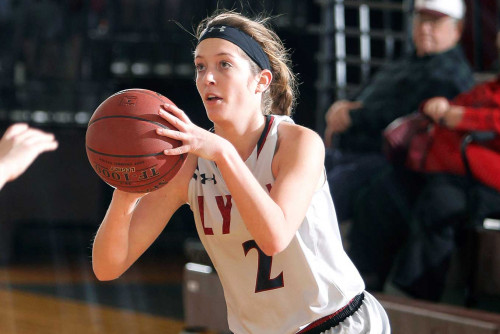 Senior guard Torre Kohrmann of the Lindenwood University–Belleville women's basketball team (19-6) scored nine points against the William Woods Owls on Tuesday night in Fulton, Mo., contributing to a Lady Lynx win and becoming the program's career points leader.
At the 3:32 mark in the second quarter, Kohrmann sank a three-pointer to extend the Lady Lynx's lead to 25-12, giving her 1,172 career points and passing her sister, Shelby, for most career points in program history. Shelby had recorded 1,171 points from 2013 to 2015 when she played for Head Coach Jeff Reis.
Torre Kohrmann began her collegiate career at Lindenwood Belleville as a freshman in August 2014, playing alongside Shelby, who was a senior that year. The Kohrmann sisters, from Bartelso, Ill., helped lead the Lynx to a 17-14 record that year.
During her sophomore year, Kohrmann totaled 369 points for the season, 113 assists, and 138 rebounds. She performed much the same last season as a junior, scoring 316 points and shooting 87.9 percent from the free throw line.
Now as a senior, Kohrmann has helped propel the Lady Lynx to a 19-6 record while reaching 1,000 career points on Saturday, Dec. 30, against Missouri Baptist College.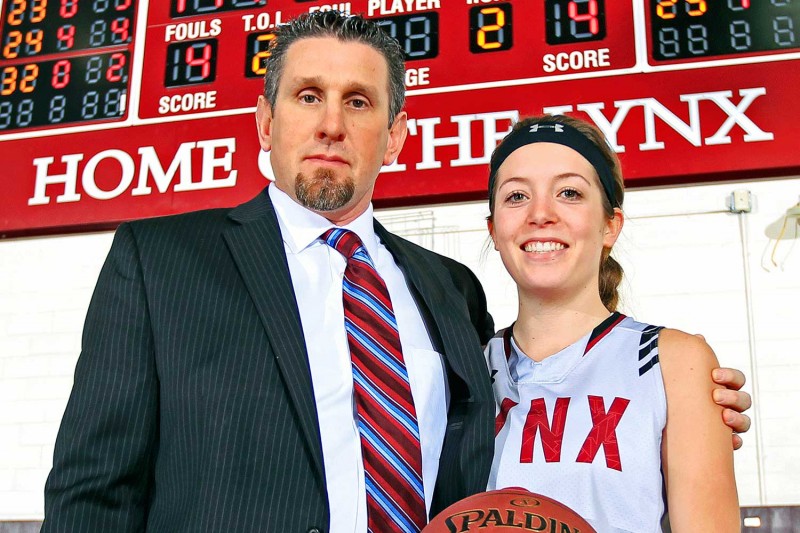 "Torre has always been a leader for our basketball program," Reis said. "She's been a team captain since her sophomore year; she's always been one of those who shows up and works hard and has been a leader by example."
With four games to play in the regular season, Kohrmann has 1,176 career points playing for the Lady Lynx.
The team plays host to the Stephens College Stars (6-18) Thursday night in Lynx Arena, beginning at 5:30 pm.