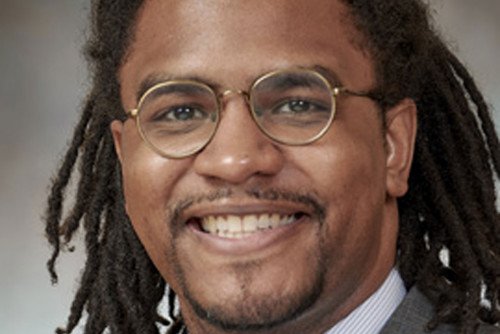 Various Lindenwood University departments and offices have scheduled events to celebrate Black History Month, which is observed annually during February.
Roots Java Coffee
For the month of February, Roots Java Coffee will be available for sale in the Lion's Pride Market Express in the lower level of Harmon Hall. Roots Java Coffee is an African-American-owned national coffee brand that imports its coffee beans from Africa. This opportunity is available courtesy of the Plaster School of Business & Entrepreneurship.
Keeping it Real
Feb. 12, 3:30 to 5 p.m.
Feb. 13, 2:30 to 4 p.m.
Anheuser-Busch Leadership Room, Spellmann Center
Using the Keep it Real game, this powerful participatory session challenges students, faculty, and staff to examine their own biases and work together to learn how to achieve inclusive excellence. The goals of this program are to help foster a culture of understanding, support, and acceptance within the campus community and to create an inclusive environment whereby all members feel respected and welcomed. Leslie Robinson, psychotherapist and creator of the Keep it Real game, will present the session. It is an interactive communication board game that provides a safe space for people to explore and share their beliefs, feelings, memories, reflections, struggles, and dreams out loud. The Keep It Real Diverse game is being utilized to build bridges and connections across differences by approximately 1,000 colleges and universities, 200 Boys & Girls Clubs and youth programs, and numerous organizations.
Training the Trainers
Feb. 12, 2 to 3 p.m.
Anheuser-Busch Leadership Room, Spellmann Center
The Center for Diversity and Inclusion owns five Keep it Real board games, which offices/student orgs can borrow and use. The center will hold a special "train-the-trainers" session for anyone (students, staff, faculty, and administrators) who would like to attend. Registration is not needed for this event.
How African-Americans Shaped Society from a Religious, Fashion, Criminal Justice, and Historical Perspective
Feb. 18, 4 to 5 p.m.
Library and Academic Resources Center Theatre (third floor)
This panel discussion, moderated by Dr. Shane Williamson, assistant vice president for student life and diversity, includes faculty members Dr. Ted Cohen, Rev. Dr. Nichole Torbitzky, Dr. Chajuana Trawick, and Dr. Pernell Witherspoon.
A Theology of Black Identity
Feb. 25, 4 to 5 p.m.
Library and Academic Resources Theatre (third floor)
Presented by the School of Humanities, Dr. Ben Sanders III, assistant professor of theology and ethics at Eden Seminary in St. Louis, is a member of the Steering Committee of the Black Theology Group, American Academy of Religion, and a board member of the Baptist Peace Fellowship of North America. He is a frequent presenter on topics such as faith-based activism and racism and has published on race and theology. The presentation is free and open to the public.
Mix and Mingle
Feb. 26, 3 to 4 p.m.
Center or Diversity and Inclusion, Evans Commons (third floor)
This final event of Black History Month, co-sponsored by Student Life & Diversity and the Black Student Union, is an opportunity for all members of the Lindenwood campus community to come together, talk, and enjoy some refreshments in the newly opened Center for Diversity and Inclusion.