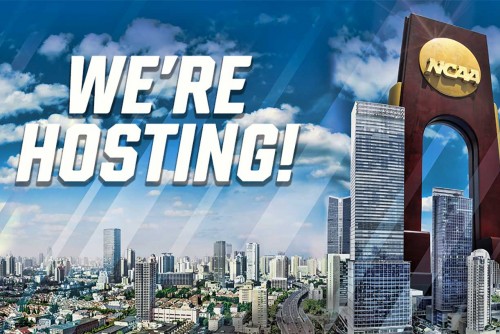 The NCAA announced on Tuesday afternoon that Lindenwood University will host seven NCAA Division II national championships in the upcoming seasons. Six of those national championships will be take place at the 2020 NCAA Division II Spring Festival, which will be hosted in St. Charles, Mo. Lindenwood will also host the 2022 NCAA Division II Women's Lacrosse National Championship.
"This is a great day for Lindenwood University," said Lindenwood Vice President for Intercollegiate Athletics Brad Wachler. "We are thrilled that the NCAA has given us the opportunity to host the 2020 Spring Festival, as well as the 2022 Women's Lacrosse Championships. Our staff is prepared to work hard over the upcoming years to give student-athletes the best possible experience when they come to St. Charles."
The NCAA Sports Festivals are unique to the Division II level, and it gives an Olympic feel to the NCAA championships. The festival includes opening and closing ceremonies and has events throughout the week in which student-athletes can participate in outside of their competitions. The 2020 Spring Festival will be the 12th all-time sports festival. It is expected to bring approximately 750 student-athletes from across the country to the region.
Lindenwood will partner with the St. Charles Convention and Visitors Bureau and the St. Louis Sports Commission in hosting the Spring Festival, which will take place on May 10-16, 2020. The majority of events will take place on the Lindenwood campus in St. Charles with the women's lacrosse championships at Hunter Stadium, the softball championships taking place at the Lou Brock Sports Complex, and many of the tennis matches occurring at the Lindenwood Tennis Courts. Other venues will include the Dwight Davis Tennis Center at Forest Park in St. Louis, and the courses for the golf championships will be named at a later date.
The NCAA Division II Women's Lacrosse National Championships will take place in May 20-22, 2022, at Hunter Stadium on the Lindenwood campus. That event will be the first time the NCAA Division II Women's Lacrosse National Championships will be held west of the Mississippi River during a non-festival year.
Lindenwood hosted one previous NCAA national championship event when it welcomed four teams to this winter's Women's Hockey Frozen Four. The school has also hosted the USA Gymnastics Women's Collegiate National Championships. Lindenwood is scheduled to host one of the NCAA Women's Golf Regional Championships in 2018.