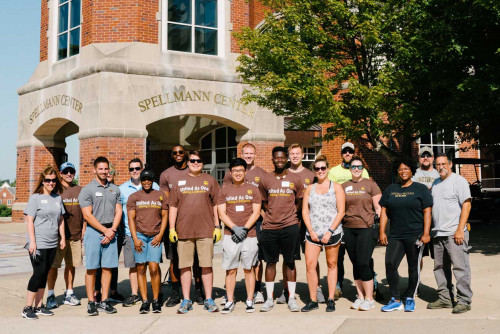 As a part of a new relationship between UPS and Lindenwood University, UPS employees recently participated in a beautification day on Lindenwood's St. Charles campus.
The event was held on July 12 from 9 a.m. to noon. The participants included 14 UPS employees, who teamed up with Lindenwood's University Relations staff to clean up over 100 flowerbeds on the heritage side of campus, where the teams removed dead plants and pulled weeds.
The Campus Beautification Day was part of a larger project to establish a formal and mutually beneficial partnership between Lindenwood University and UPS. A part of UPS's greater mission, the company pledged to complete 20 million hours of global volunteerism and community service by the end of 2020.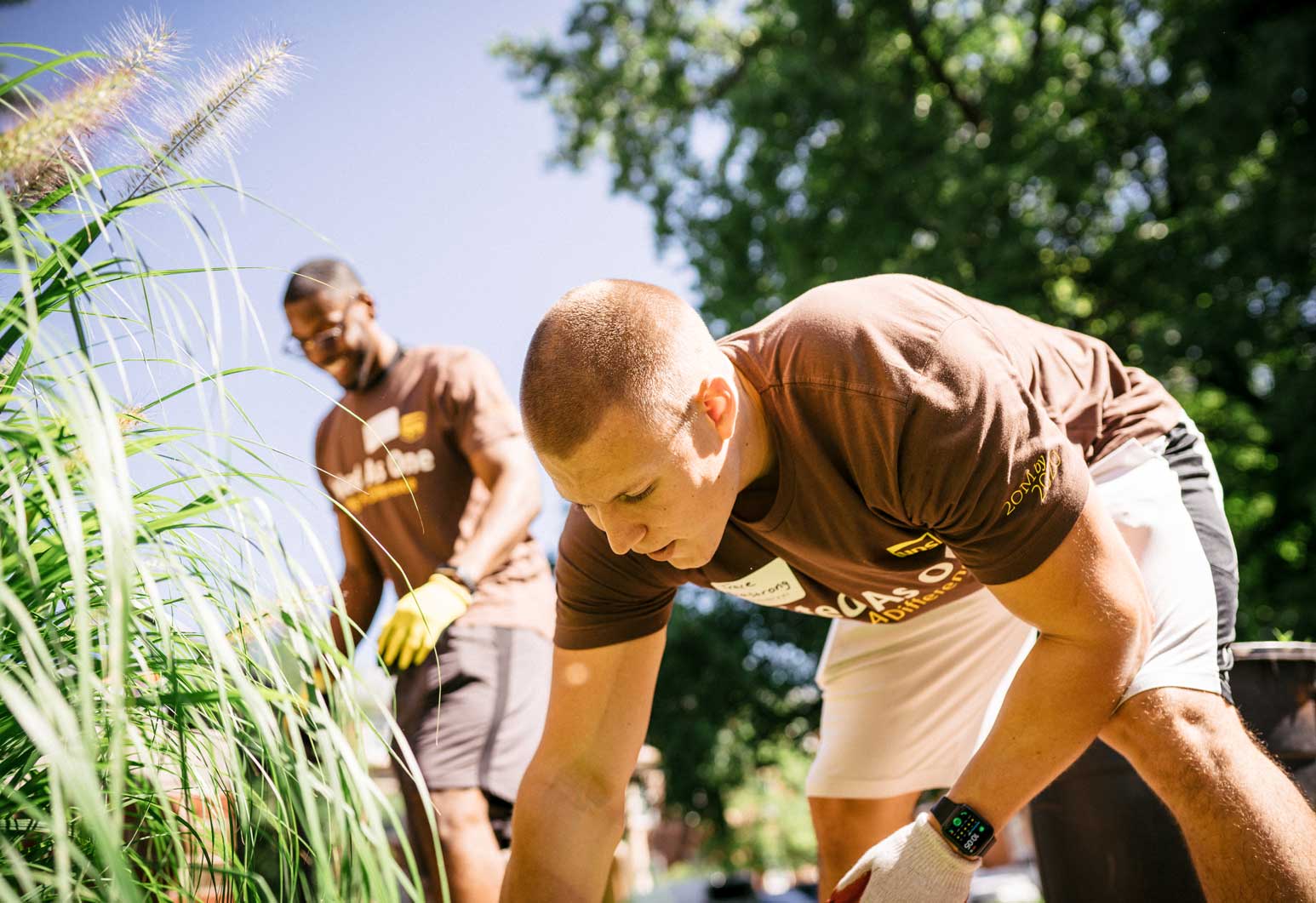 "I look forward to continued coordination and collaboration with UPS to provide win-win opportunities that engage students, employees, and Lindenwood alumni," said Bryan Stone, director of development at Lindenwood.
In coming months, Lindenwood is planning to identify a more collaborative approach to present a holistic campus engagement proposal. Future initiatives between Lindenwood and UPS may focus on issues involving diversity, environmental sustainability, community safety, and volunteerism.
Lindenwood will host a special UPS event at the Lindenwood Lions home football game with Missouri S&T on Nov. 9, including a VIP event and distribution of UPS-branded footballs.