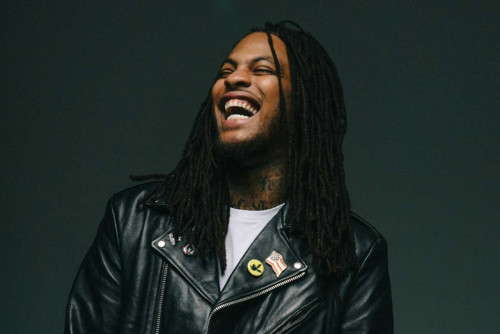 Lindenwood University is hosting a conference by the St. Louis Regional Consortium of Higher Education, "Hard in Da Paint," which focuses on black male college success. The conference will be from 1 to 9:30 p.m. on Feb. 2 on the university's St. Charles campus.
The conference includes workshops on toxic masculinity, personal brand management, mental health stigma in the black male community, the intersection of hip-hop and masculinity, and a panel discussion called "The State of the Black Man."
The conference concludes with a concert featuring hip-hop artist Waka Flocka Flame at 8 p.m. at the J. Scheidegger Center for the Arts. Though registration for the conference has closed, tickets to the concert are still available for $10.50-$25.50 online or at the Lindenwood University box office, located in the J. Scheidegger Center for the Arts at 2300 West Clay St. in St. Charles.
The workshop presenters and panelists are all black males who work at a college/university in the St. Louis metro area. Nearly 100 people have registered for the conference from eleven colleges and one high school.
Lindenwood University and Washington University in St. Louis' Center for Diversity & Inclusion are conference sponsors. Conference planning committee members are Dr. Richard Marks, Saint Louis University; Turan Mullins, Maryville University; Jonathan Solomon, Washington University in St. Louis; Dr. Kyle Williams, Washington University in St. Louis; Naa'na Wilson, Lindenwood University; and Dr. Shane Williamson, Lindenwood University.
The Consortium, formed in April 2017, is a community of practice that works to build its members' capacity to educate and graduate African-American male students through radical and strategic collaboration, resource and data sharing, and program alignment.
Conference registration has closed. People can still purchase tickets for the concert.
Photo Cutline: A conference for black male college success on Lindenwood University's campus Feb. 2 will conclude with a concert by hip-hop artist Waka Flocka Flame.