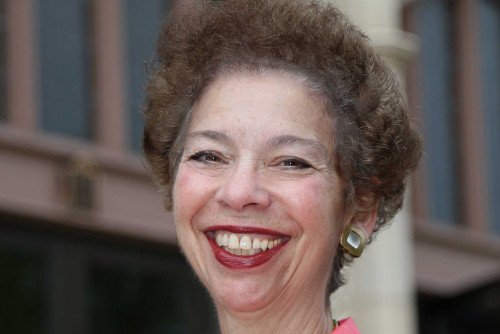 (Ret.) Judge Annette Eckert, Lindenwood University-Belleville criminal justice instructor, will be honored by the Center for Racial Harmony with the Extraordinary Leaders Impacting Today's Environment, or ELITE, Award.
The ELITE Award is bestowed upon men and women in the St. Louis metropolitan area who have made significant contributions to the community. In recognition of her commitment to her community, Eckert will be recognized as a guest of honor at the organization's annual dinner on Sunday, Oct. 23, at Fischer's Restaurant in Belleville.
Eckert was nominated for the award by Alex McHugh, vice president of the Center for Racial Harmony.
"Not that her nomination won't instantly make sense to anyone who's ever come in contact with her, but what drew my personal attention and admiration for Annette was her role as the volunteer director of Teen Court here in St. Clair County," said McHugh. "That's a program that not only invokes the very spirit of social justice, but impacts it at its most fundamental level, starting with our youth. You will scarcely find a better example of how to foster compassion and understanding - two of the pillars of our organization's mission of racial harmony."
In addition to her professional work, McHugh nominated Eckert because she is an accomplished woman who has left a mark on society.
"Annette and her husband Bill were some of my mother's very last visitors during her final days," explained McHugh. "Mom had a great admiration for Annette. There was an unspoken look between them, between two accomplished women who understand how hard women have worked to make their mark on society, balancing family and career. They understood the struggle."
According to McHugh, the ELITE Award originated as the Phenomenal Women of Metropolitan St. Louis Award in 2010.
"One of the most powerful ways to promote racial harmony is to recognize it where it currently exists," McHugh said. "We can tell a lot about a society by the people it chooses to honor. Now in its 7th year, the ELITE nomination and selection process is something we take very seriously. The awards dinner is our favorite perennial event."