Lindenwood University's J. Scheidegger Center for the Arts announces its 2014-2015 season lineup, its seventh season since the $32 million performing arts center opened.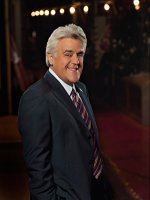 The Lindenwood Theater Main Stage Season consists of 11 touring performances and one academic performance presented by the Lindenwood University Department of Theatre.
The touring performances include Jay Leno, Dick Fox's Golden Boys (Frankie Avalon, Fabian, and Bobby Rydell), Willie Nelson, Amy Grant (Christmas Show), the National Acrobats of China, the Erin Bode Group (Christmas Show), the Russian National Ballet performing Cinderella, Bernadette Peters, the Beach Boys, the national tour of Peter & The Starcatcher, and the Glenn Miller Orchestra. The academic production is Oklahoma!
This $32 million performing arts center enriches the local community with performances and serves as a living laboratory for the arts for the students at Lindenwood University. The park-like campus provides a secure atmosphere, with fully accessible facilities and a family-friendly environment.
The J. Scheidegger Center also features multiple music series, dance concerts, art exhibits, and several community events throughout each season.
Current season ticket-holders may start the renewal process on July 1. There will be a special one-week online presale for individual and package ticket purchases beginning at 9:00 a.m. on July 14 at www.LUBoxOffice.com, and individual tickets will become available at the Box Office at 9:00 a.m. on July 21.
The Box Office is located in Lindenwood's J. Scheidegger Center for the Arts, at 2300 West Clay St., just west of First Capitol Drive in St. Charles.
For more information about the 2014-2015 season or to be added to the J. Scheidegger Center mailing list, contact the Box Office at 636-949-4433.
The J. Scheidegger Center for the Arts at Lindenwood University is host to America's leading entertainers and showcases national touring company productions. Offering great value to our patrons, we enrich the culture of the surrounding community through world-class presentations. Founded in 1827, Lindenwood University continues to be an independent liberal arts university offering more than 120 undergraduate and graduate degree programs in diverse areas of study, in traditional and accelerated formats, including online. Lindenwood operates residential campuses in historic St. Charles, Mo., and Belleville, Ill., as well as 10 regional centers throughout the St. Louis Metropolitan Area.