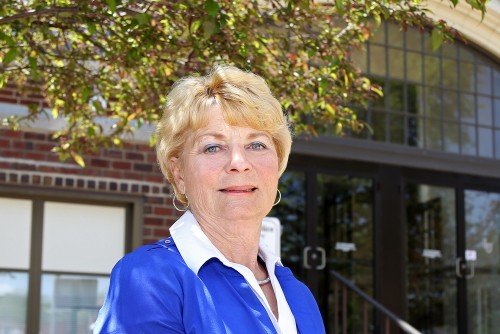 Belleville native Kay (Fischer) Lippert has seen Lindenwood University evolve into something vastly different since she graduated from the St. Charles campus in 1966. At that time, Lippert, who graduated from Belleville Township High School, said the university was a small all-girls school that looked quite different from the 500-acre campus that is now home to the university.
"There were a lot of changes going on when I began as an undergraduate," explained Lippert, "but some of the things that stand out to me the most are how supportive and personable the faculty and staff were. It was a great place to be as a young woman in the '60s, and I couldn't be more proud to be a Lindenwood alumna."
Studying elementary education, Lippert said that she was able to complete her degree program in three years, something she says couldn't have been done without the close, intimate culture of the university.
"Lindenwood was and still is a great organization," said Lippert. "Everyone helped me in accelerating the completion of my bachelor's degree, and that's something I'll never forget. Being able to complete my degree in three years rather than four allowed me more flexibility in my personal life as my husband, who was in the military, was getting ready to be stationed in Colorado."
Lippert said that this kind of close-knit culture at the university extended beyond academic support and into the personal relationships she established as a student. In fact, it is because of Lindenwood that Lippert and her dear friend Ann Fieber-Hays ('66), now of Dallas, Texas, have been friends for nearly half a century.
"I look back and think what a wonderful blessing it was to have Ann as my roommate in college," she said. "Not too many people can say they maintain friendships of 50 years with someone they knew in college."
Since their budding friendship in the 1960s, Lippert and Fieber-Hays have stayed very involved with Lindenwood University through its Alumni Association, frequenting campus celebrations and alumni events. Fieber-Hays is an active alumna in Dallas, and this summer the two will celebrate their 50-year class reunion in St. Charles.
"I am just so proud to be part of Lindenwood, especially given what the university has done for the entire St. Louis metro area," said Lippert. "Expanding locations across the river into Illinois has done wonderful things for my hometown and surrounding communities."
Lippert said she feels a certain nostalgia when she visits the Belleville campus, since that is where she attended high school. She said she has fond memories of the campus and is so happy the university system invested in the historic location.
"Driving past my old high school and seeing how vibrant it is with students in the front lawn is such a wonderful sight to see," she said. "Lindenwood University-Belleville does so much for our community, boosting economic development and providing closer access to a four-year education for a lot of students. The university is absolutely a positive asset to the community, and I am so proud to be part of an organization that provided me with an excellent education, fond memories and lasting relationships."