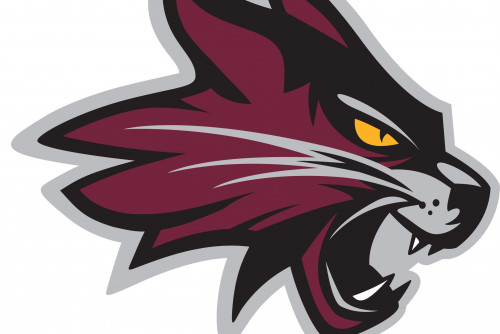 If you're a fan of college basketball–or just a fan of candy and prizes–you're invited to Lindenwood Belleville's Halloween Hoops party, starting at 7 p.m. Oct. 26 at the Lynx Arena.
Members of the 2016-17 Lindenwood Belleville men's and women's hoops teams will introduce themselves and sign autographs for kids. People in attendance will also have a chance to win prizes in 3-point shooting, dunking, and costume contests, as well as a game of knockout.
"Our men's and women's basketball programs are excited about their season outlooks," said Lindenwood Belleville Men's Basketball Coach Scott Spinner. "This is a great way for fans to come out and meet the team and get a preview of what they will see on the court this season."
The best college costume contest winner and the winner of the student slam dunk contest will receive a $50 gift card to the Lindenwood Belleville Barnes & Noble bookstore while the best costume for kids from infants to high school seniors will win a selfie with the Lynx basketball team and an autographed tee shirt.
"It's a great night for the entire family," Spinner said. "We hope to see faculty, staff, students, families, and community members. We're excited about hosting our first Halloween Hoops event. Basketball and Candy, it doesn't get much better than that."