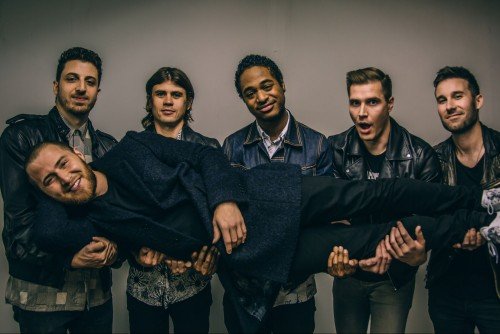 Singer-songwriter and recording artist Mike Posner will perform in concert with the Legendary Mike Posner Band at 7 p.m. April 4 at the J. Scheidegger Center for the Arts on Lindenwood University's St. Charles campus as part of the campus' Spring Fling Week.
Tickets are on sale to the general public for $15 at the Lindenwood Box Office, by phone at 636-949-4433 and online at LUBoxoffice.com under "Main Stage Season." Additionally, 800 tickets are available for free at the Student Involvement Office in Evans Commons for current Lindenwood students with a valid ID. Students are limited to one free ticket each on a first-come, first-served basis. The show is sponsored by the university's Campus Activities Board.
Posner achieved fame in 2009 with the hit song "Cooler than Me" at the age of 22 and followed it up with his debut album 31 Minutes to Takeoff, which included the hits "Please Don't Go" and "Bow Chicka Wow Wow." Posner compiled a string of songwriting credits for hits like "Sugar" and "Boyfriend," recorded by Maroon 5 and Justin Bieber, respectively. His 2015 album At Night, Alone (Island Records) includes the hit "I Took a Pill in Ibiza."
For more information or to purchase tickets, call 636-949-4433 or visit LUBoxoffice.com.