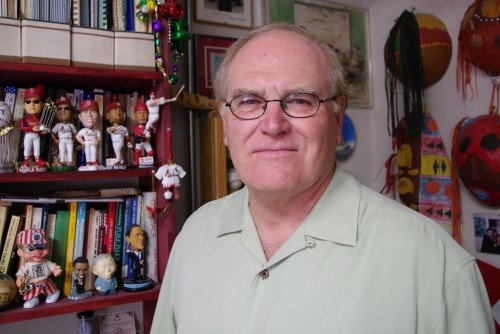 Lindenwood University Press recently published the debut edition of the Missouri Policy Journal, an online journal that focuses on issues of interest to the state's public policy makers, as well as to those interested in the subject.
The debut edition can be found at http://www.lindenwood.edu/mopolicyjournal/ . Editor Joseph Cernik, PhD, chair of Lindenwood's Department of Public Affairs and Administration, said the purpose of the journal is to provide a scholarly, analytical forum for analysis of public policy matters important to the state of Missouri in a format that can be read and appreciated by the educated adult reader.
Cernik's welcome statement on the publication website indicates the journal seeks to provide an antidote to the 24-hour news cycle, in which public policy matters must be neatly separated into "liberal" and "conservative."
"It is difficult to take a step back and look at issues realizing that simple political labels often do not help in understanding," the statement reads. "We seem to be living through a period where life is imitating art—television news needs to simplify the complex and, in the process, distortion seems to have replaced solid thought."
The second purpose of the journal is to help increase the visibility of the university's Master of Public Administration degree, Cernik said. Each edition of the journal will have four articles, peer-reviewed by experts in the corresponding fields. The first issue includes pieces on crime, sentencing, and corrections budget issues; the Missouri Quality Jobs Program; the impact of the American Recovery and Revitalization Act on two Missouri counties; and the implementation of the Federal Affordable Care Act in Missouri.
The publication's editorial board consists of Cernik, Associate Editor Howard Wall, director of Lindenwood's Hammond Institute for Free Enterprise; Jeanie Thies, dean of institutional research at Lindenwood; and Eric Click, of Park University in Kansas City, Mo. Cernik said that while the first four articles are written by faculty members at Lindenwood and Park universities, the publication will accept submissions from throughout the state.
More information about the guidelines for submitting authors is available at journal's website.