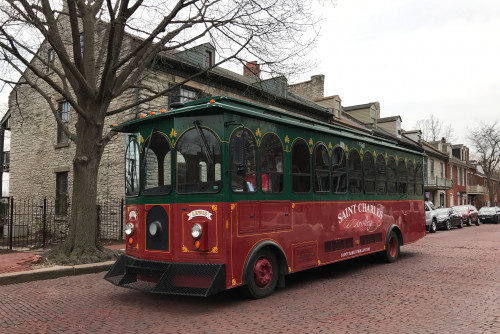 Money Magazine and Realtor.com have ranked St. Charles, Mo., the home of Lindenwood University, number-32 in its "Best Places to Live in America." The list was recently reported in TIME.com as well. Located in the heart of the city, Lindenwood has been a vital and constant part of the St. Charles community since its founding in 1827.
The article touts St. Charles as a "nice place to raise kids, with great schools, little crime, and reasonably priced homes," and mentions the historical connections the city has; It is the first State Capitol of Missouri and the site of a Lewis and Clark encampment, among other historically significant connections. Also mentioned are the yearly cultural events, like the Christmas Traditions Festival and the Festival of the Little Hills.
The ranking also cited St. Charles' restaurants, shops, and other businesses, as well as its location near the Missouri Riverfront.
Money Magazine used more than 70 types of data to rank cities, including economy, cost of living, and amenities.