With a strong background in his field of study and a passion for teaching, Dr. Mark Roselli will bring his own unique real-world experiences to the classroom at Lindenwood Belleville this year.
Thanks to Skype, Roselli first interviewed for the position of professor of Business & Entrepreneurship at Lindenwood Belleville from thousands of miles away at Tan Tao University in Vietnam. As associate professor of management and the department head of the School of Business and Economics there, Roselli helped shape the curriculum and policies of the new university, which welcomed its first freshmen class in August 2011.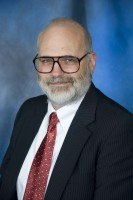 "I was attracted to Lindenwood Belleville partly because it is also a relatively new campus," Roselli said. "I enjoy the startup phase of any new enterprise."
Roselli's vast experience in international business and real-world management positions make him an excellent addition to the Lindenwood Belleville School of Business & Entrepreneurship. In addition to teaching in Vietnam, he has co-led two study abroad courses, taking American business students to Burkina Faso and Malaysia. He has also taught four summers in the Kentucky Institute for International Studies program, twice in Bregenz, Austria, once in Paris France, and once in Istanbul, Turkey.
Roselli has published several scholarly articles in publications, such as the Journal of Business and Entrepreneurship, and presented his research at the International Symposium for E-Commerce in Taiwan.
Outside the classroom, he has years of management experience in the information technology field within organizations such as American Century Services and Macy's Midwest.
Roselli said what he is most looking forward to this year at Lindenwood Belleville is getting to know his students and interacting with them.