The National Strength and Conditioning Association (NSCA) will hold its Midwest Regional Conference at Lindenwood University Nov. 13-14. T.C. Cummings, a motivational speaker and former Navy SEAL, will be the keynote speaker on Saturday, Nov. 14, and will speak about participants' "mental game." Don Melrose, PhD and CSCS, will host the conference at the Spellmann Campus Center.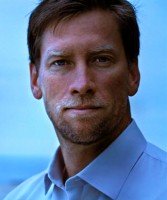 Participants are asked to wear comfortable clothing, as there will be hands-on sessions in some clinics. Classes include kettlebell training and methods to simplify complex weight lifts. There will also be more research-oriented courses, like coaching and protein education. Participants are asked to perform within their physical limitations.
For the full clinic, NSCA-member rates are $90, student rates are $35, and non-member rates are $110 through Nov. 3. After that, rates rise to $110, $45, and $130, respectively. Single-day rates are also available.
The NSCA is a nonprofit international education association with an active voice in the news for advancements in the field of strength and conditioning. Since its inception in 1978, the NSCA has grown to over 30,000 members worldwide.
For more information or to enroll for the conference, please contact Betsy Feutz at (636) 441-6448 or EFeutz@lindenwood.edu.