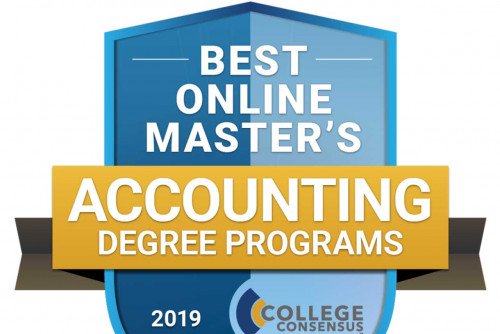 Lindenwood University was recently featured as one of the best online master's in accounting degree programs for 2019 by College Consensus.
The programs chosen by College Consensus were ranked according to key statistics that measured the program's affordability, convenience, and reputation.
Lindenwood offers a Master of Accountancy at the Plaster School of Business and Entrepreneurship. The program requires 30-69 credit hours of coursework, depending on the past academic experience of each student.
"We are honored that one of our online programs has been nationally recognized," said Jennifer Mack, assistant dean and associate professor in the Plaster School of Business and Entrepreneurship. "Our Master of Accountancy is an excellent program that can fit a variety of students' needs. The program allows undergraduate accounting students to complete the educational requirements in order to sit for the Certified Public Accountant (CPA) Examination. Moreover, many non-accounting undergraduate students have successfully completed the program in order to pursue a career change."
College Consensus recognized Lindenwood for giving undergraduate students the option to combine a Bachelor of Arts or a Bachelor of Science in accounting with this MAcc in order to meet the requirements for the 150 credit hours needed for the Certified Public Accountant Exam. Students are also given the option to further study in either individual tax planning or business tax planning as they near the end of their coursework.