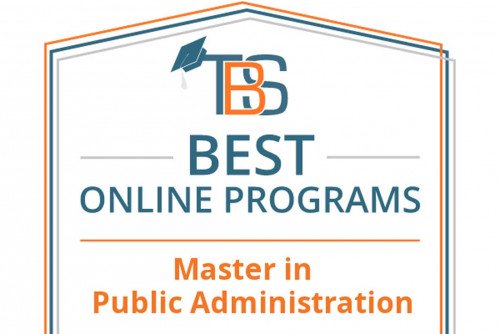 Lindenwood University was recently featured as one of the best online Master in Public Administration (MPA) degree programs for 2019 by TheBestSchools.org.
TheBestSchools.org ranked the programs by key statistics that measured the programs' quality, including the types of courses offered, faculty, awards, and reputation. The site acknowledges Lindenwood's 36-credit-hour curriculum. The curriculum allows distance learners to graduate in as few as 16 months by taking two courses a semester. Students are able to personalize their degrees with a diverse selection of electives. The electives offered include policy and budgetary forecasting, international business operations, and marketing principles and issues.
"Lindenwood's Online MPA offers a rigorous and flexible program where our students develop the conceptual and practical tools necessary for public sector leadership and career success," said Barbara Hosto-Marti, chair of the MPA program. "Recently, a student mentioned how impressed her supervisor was by the usefulness of the information she learned in class. It is an honor to have our program recognized."
Graduates of the online Master of Public Administration program from Lindenwood University leave prepared to assume leadership positions and take on roles that handle issues of all levels of the public.