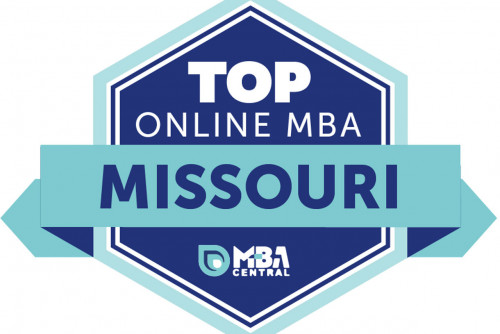 Lindenwood University was recently ranked by MBACentral.org as one of the best online MBA degree programs in Missouri. The ranking placed Lindenwood's MBA second in Missouri and first among schools in the St. Louis metropolitan area.
The ranking recognizes the program for its flexibility to be completed either on campus, fully online, or in a hybrid format. Lindenwood is also recognized for its wide variety of emphasis areas that are available in the program. Students have the option to take electives that meet the criteria for the management emphasis purely online, or students may choose to do a hybrid format if they wish to fulfil another emphasis area. Lindenwood's MBA program, which is offered through the Plaster School of Business and Entrepreneurship, allows students to tailor their experience to their particular needs.
MBACentral also took into consideration Lindenwood's national rankings for online MBA programs in U.S. News & World Report.
"Lindenwood's online MBA has a strong and enduring reputation," said Dr. Joe Alsobrook, Lindenwood University dean of online programs. "Although it's a very competitive market, the Plaster School's commitment to academic excellence and integrity continues to distinguish the school's online business programs as among the very best in quality, rigor, and value."
The programs chosen by MBACentral.org were ranked according to key statistics that measured the programs' quality of classes, affordability, and support services. Continue reading about this ranking.