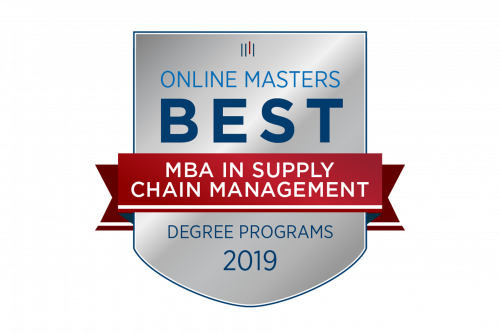 OnlineMasters.com has ranked the online MBA with supply chain management emphasis at Lindenwood University among the best across the United States, ranking 22nd.
The website uses three main factors when determining rankings: academic quality (40 percent), student success (40 percent), and affordability (20 percent). Within each factor are details like faculty credentials and training, graduate reputation, and average net cost.
"We consider it 'earning a gold-star' when our graduate supply chain management students are hired by world-class companies like Boeing, Anheuser-Busch/InBev, and Bayer," said Dr. Michael Marzano, division chair of Online Programs, MBA. "Our MBA degree provides the student a well-rounded business foundation, and our emphasis courses enable the student to take a deep dive into the areas of procurement, logistics, operations, and supply chain management."
For information about the online MBA with supply chain management emphasis, contact Marzano at mmarzano@lindenwood.edu or (636) 949-4882.