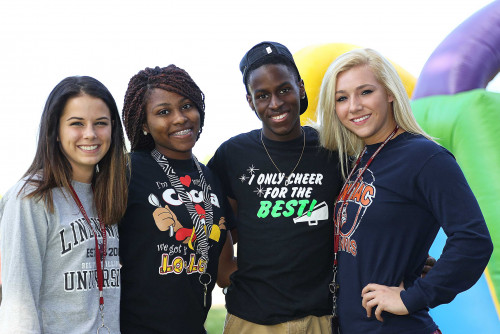 Lindenwood University-Belleville will hold an open house for prospective undergraduate students Saturday, March 23.
Check-in starts at 8 a.m. with the program beginning at 9 a.m. and lasting until about 12:30 p.m.
"High school juniors and seniors as well as transfer students can come out and see what Lindenwood Belleville has to offer," Reeta Piirala-Skoglund said. "They'll be able to take tours of the campus, including the residential facilities, and we'll have people from Admissions, Financial Aid, Resident Life, Student Activities, and Academic Support around to answer any questions they have."
Piirala-Skoglund said previous open house events have been popular with prospective students. Visitors will have a chance to learn about degree programs, financial aid and talent grants, student life, and campus facilities.
"There is no better way to explore Lindenwood University-Belleville than to come visit us," said Piirala-Skoglund. "It's a great way to see everything at once."