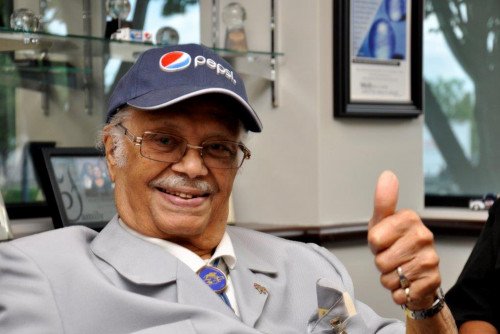 The story of former Pepsi employee Allen McKellar, Jr. will be told from 2:30 to 3 p.m. on Feb. 26 at the Library and Academic Resources Center Theatre. In 1940, McKellar broke the color barrier at Pepsi by becoming an intern and, later, an employee. In doing so, he helped diversify Pepsi and corporate America.
Telling McKellar's story of opportunity through adversity is McKellar's niece, Sheryl Willert. Also speaking is PepsiCo Market Director Jesse Peterson, and retired PepsiCo Vice President Maurice Cox.
Beginning at 3 p.m. in the LARC third floor atrium there will be an exhibit about McKellar, soul food sampling, and a Pepsi internship table.
The Allen McKellar Jr. Story is co-sponsored by Lindenwood University, PepsiCo, Pedestal Foods, and Gourmet Soul. The events are free and open to the public.