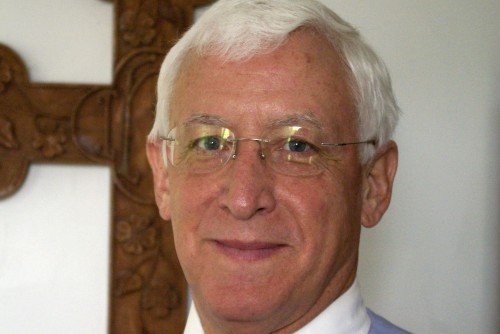 President Michael Shonrock has announced that Dr. Michael Mason is assuming the role of chaplain on the Lindenwood University St. Charles campus. He will also assume the Butler Religion Chair, a position that was endowed at the university in 1917.
Mason, chair of the Religion Department in the School of Humanities, has been on the Lindenwood faculty since 1991 and also served in the role of chaplain for many years.
"Michael Mason has been a faithful servant at Lindenwood for decades and has fulfilled our founders' desire for Lindenwood to teach the Word of God," said Rev. Ronnie Osborn, of the Lindenwood Board of Directors. "Not only is he is a devoted educator, but he is also dedicated to Lindenwood's mission that aims at 'the development of the whole person' as a 'responsible citizen of a global community.'"
Osborn cited Mason's experience as a Presbyterian minister in the specialized ministry of higher education and his previous service as chaplain at Lindenwood among his qualifications for the position.
"I look forward to Michael's appointment as chaplain as he builds on Lindenwood's Christian heritage as a member of the Association of Presbyterian Colleges and Universities to welcome and support students of all religious backgrounds," Osborn said.
The schedule of spring semester events organized by the Chaplain's Office will be updated later this week.