Lindenwood University-Belleville is moving to the front of the exciting and rapidly evolving game design industry with the addition of a couple of renowned instructors in their field, in which the university will begin to offer coursework in the fall 2017 semester.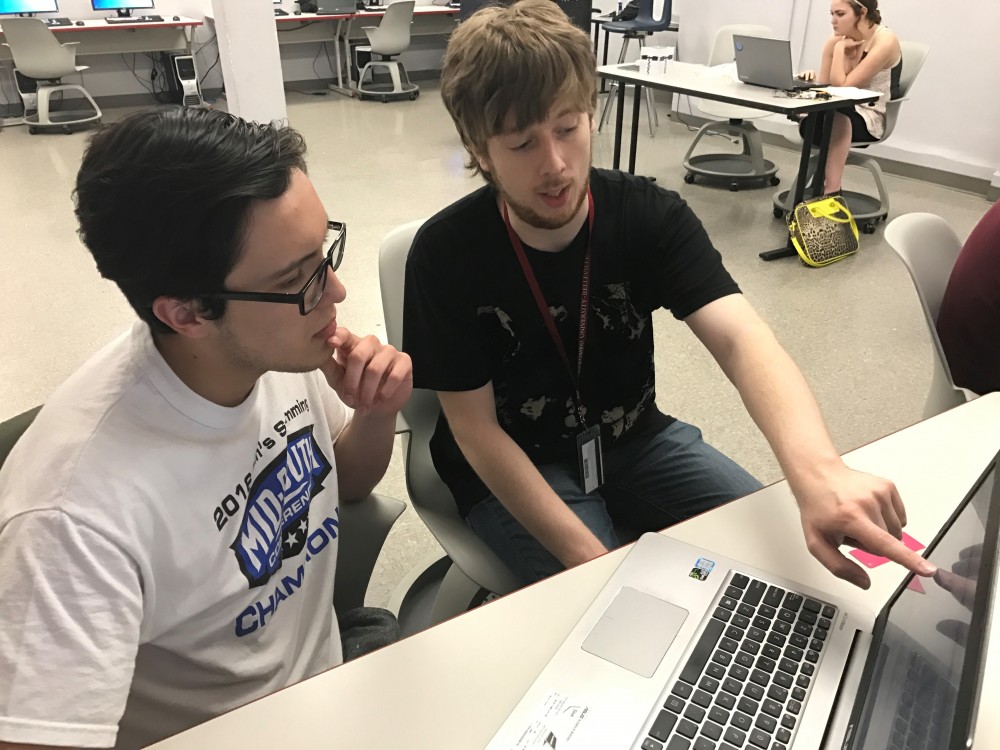 "We've hired Carol Mertz and Michael Hicks as adjunct instructors, and it's been really great for our students to get a chance to work with them," said Derek Dadian-Smith, assistant professor of communications at and chair of the Interactive Media and Web Design Program at Lindenwood Belleville. "They've established themselves as leaders of the game development industry in the area and have done a great deal to bring the talent and creativity here together."
The St. Louis metropolitan area is an emerging hotbed for game design with a handful of already established studios and even more up and coming independent game developers that are gaining the attention of the gaming industry.
"The St. Louis area is a great place for the game design field to grow," Mertz said. "It already has a really strong gaming community, plus it's an affordable place to live and work. So I see tremendous potential for growth. I believe some of the smaller, independent studios here will find enormous success over the next 10 years, and they'll be looking for people."
Mertz, who may be best known to St. Louis area game fans as an organizer of the annual PixelPop gaming convention in the city, said she's excited to teach at Lindenwood Belleville and that she is inspired by the creativity and enthusiasm of students.
"I'm constantly reminded of how imaginative they are," Mertz said. "They're always coming up with things I never could have come up with."
In the Lindenwood Belleville courses, students will learn to make analog games–board, card, and dice–and computer games.
Mertz said there has been a resurgence over the past few years in interest in the sort of games a family or group of friends can sit around a table to play on a weekend night.
"Being able to create an interactive system is at the core of being a good designer," said Mertz, whose instruction focuses on teaching students to create a narrative in the games, a story that they want to create and see through to the end. "That's something that applies to any sort of game, analog or digital."
Hicks teaches the technical part of computer game design.
"The goal of my class is to walk the students through creating their own game engines from scratch using the programming language C#," Hicks said. "Once we finish our engine together, each student goes off on their own to create the game of their choice. At the end of this class they'll not only have a finished game, but also the code base to create games for Xbox One, PlayStation4, iOS, Android, PC, Mac, and Linux."
Dadian-Smith said he's trying to tap into the gathering momentum of the gaming industry in the St. Louis metropolitan area by taking students on field trips to meet with emerging and established designers.
"It's great experience for our students to get to spend time with people who are on the leading edge of the art," Dadian-Smith said. "It's a really exciting opportunity."