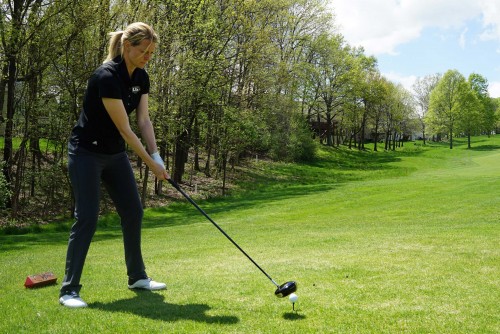 The Robert W. Plaster School of Business & Entrepreneurship (PSB&E) will host its 10th annual golf fundraiser April 20 at Whitmoor Country Club in Weldon Spring, Mo., from 11 a.m. to 8 p.m. Each April, PSB&E hosts a charity golf tournament to raise funds in support of numerous student-related initiatives within PSB&E and as a way to support charitable organizations throughout the St. Louis region.
This year, PSB&E has partnered with Saint Louis FC and its All Fleur One Initiative (AFOI) to help benefit the Gateway Warrior Foundation and the St. Vincent Home for Children. The Gateway Warrior Foundation is a St. Louis-based nonprofit corporation that raises funds on behalf of local combat veterans. St. Vincent Home for Children is a St. Louis-based organization that provides help to youth facing significant life challenges through love, security, and therapeutic supports that enable them to improve their lives, their families, and the community.

The tournament registration fee is $500 per foursome or $150 per person, and groups entering a second foursome receive a 10-percent discount on the registration cost ($900 total). The registration fee covers lunch, 18 holes of golf, golf cart, complimentary beverages on the course, entry in all contests, attendance to the keynote speech, as well as the banquet dinner. A silent auction will also be held.
For more information or for information on becoming a tournament sponsor, please contact Dr. Daniel Sweeney, associate professor of sport business management, at (626) 627-4412 or by email at DSweeney@lindenwood.edu. Interested golfers may also register directly online by visiting the Saint Louis FC All Fleur One Initiative website, www.allfleurone.com, and then clicking on the "Events" tab in the menu bar at the top of the page.