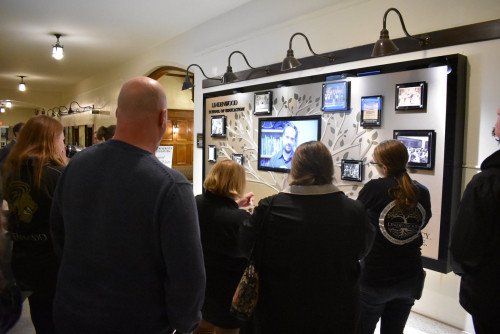 The Lindenwood School of Education celebrated its centennial with a series of events on Nov. 7-8. The events included the planting of a new Lindenwood tree, the burial of a time capsule on campus, and the unveiling of the Centennial Wall and the "Future-Ready Classroom," both located in Roemer Hall.
"The event was very successful, much to the credit of everyone that was involved – faculty, staff, and students," said Anthony Scheffler, dean of the School of Education. "We felt we accomplished our goal, which was to demonstrate how we value and respect our legacy and set the stage for continuing to build a positive future."
Scheffler said that the turnout for the events was "great" and that they have received positive feedback about the events.
"We have big plans in the future and we are confident that we will be able to continue to provide an outstanding education and learning experience to students from all walks of life, not just our teacher education programs but in our graduate and clinical programs in social work and counseling," Scheffler said. "We look forward to working with our partners in the region, the community, schools, and agencies to help accomplish our goals."