Lindenwood University-Belleville in November held its first Salute to Our Veterans 5K Fun Run, a race its organizers hope will become an annual tradition.
"The university held a 5K two years ago as a way of connecting with the community," said Dr. Ted Burden, assistant professor of sports management. "But, we wanted to do something more, so it was decided that we would run the race around the time of Veterans Day and that we would use the proceeds from the run to benefit Belleville-area veterans' causes."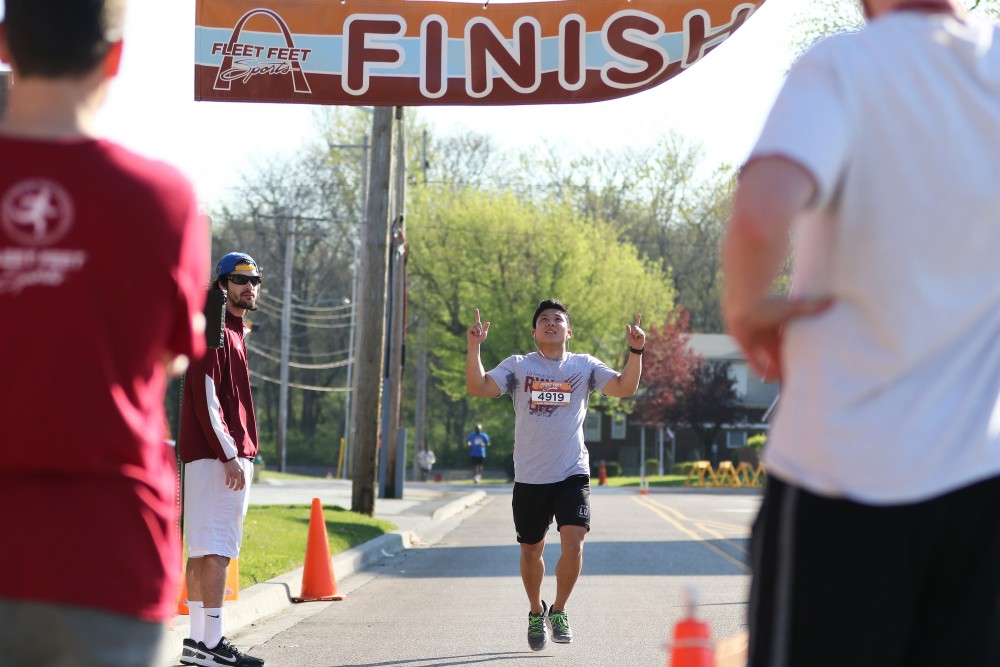 The race, which started at 9 a.m. outside of the U.S. Senator Alan Dixon Student Center on 23rd Street, crossed West Main Street and proceeded east, mostly on West A Street toward Downtown Belleville. It then turned around and head back toward the Lindenwood campus, ending where it began.
Burden said the $10 cost of entry for veterans, students, and Lindenwood staff and faculty members and the $20 cost for the general public included race fees and a t-shirt for runners.
While Veterans Day fell on a Saturday this year, Burden said the annual race will in the future be held the Saturday before Veterans Day if Nov. 11 falls on a different day of the week.
"We would really like to see it become an annual thing," said Burden. "The city loves it. Veterans love it. The Saturday right before Veterans Day would be a perfect time every year to hold an event to give the community a chance to honor the people who serve our country.