Lindenwood University's 2013-14 Speaker Series will continue with award-winning journalist, writer, and Middle East expert Deborah Horan at 7 p.m. on Tuesday, Feb. 18, at the Spellmann Center's Anheuser-Busch Leadership Room on the St. Charles campus.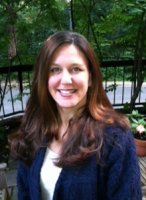 The Spellmann Center is located just west of the main campus entrance at Kingshighway and First Capitol Drive in St. Charles.
Having extensively covered the Middle East for more than a decade, Horan will speak on "My Observations on Israel and the Middle East."
Horan moved to Israel in 1993, where she worked as a freelance journalist and later as a reporter for the Houston Chronicle, covering peace efforts, politics, and Israeli and Palestinian society. While there, she also covered the social and political issues of Egypt, Lebanon, and Baghdad.
In 2000, Horan traveled to Iran and covered the Iranian parliamentary elections and, in 2002, she joined the Chicago Tribune, where she reported on the Iraq war and the Muslim immigrant community in Chicago.
In 2008, Horan joined the special inspector general for Iraq reconstruction, writing about U.S. efforts to rebuild the country.
Horan won the Knight-Wallace Journalism Fellowship at the University of Michigan in 2001, where she studied the rise of Al-Jazeera satellite television. She has written for magazines including Newsweek, The Washington Monthly, Progressive Woman, and Psychology Today. She is currently freelancing for the Washington Spectator.
The 2013-2014 Speaker Series will run through April with events featuring:
Adam Steltzner -- March 25, 2014, 7 p.m., J. Scheidegger Center for the Arts—Bezemes Family Theater -- Steltzner was the lead NASA engineer for the Curiosity Mars rover landing, which amazed the world. Steltzner will present, "How Curiosity Changed My Life."
Mark Noah -- April 22, 2014, 7 p.m., Spellmann Campus Center—Anheuser-Busch Leadership Room -- Noah, who has a passion for historic airplanes, is also the founder of History Flight, which has dedicated itself to finding the locations of American missing-in-action service members. He will present, "Finding the Fallen: The Search for America's Missing-in-Action Servicemen."
For more information about the 2013-14 Lindenwood University Speaker Series, visit www.lindenwood.edu/academics/speakerseries.