Percussionist, composer, and improviser Ron Coulter is the first presenter in Lindenwood University-Belleville's 2014-2015 Speaker Series Wednesday, Oct. 1. Start time is 6:30 p.m. in the Dixon Student Center band room.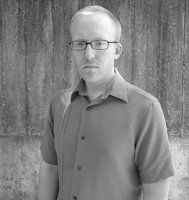 For the last several years, Coulter has explored the genre of free sound improvisation, a diverse form of music that is characterized by spontaneity and the lack of formal rules. Coulter will give a presentation and performance addressing the nature of improvisation and its relevance and agency in a climate of anti-intellectualism, disengagement, and neoliberal economics.
The talk will take the form of a call-to-action (i.e. manifesto), drawing from Futurism, Anarchism, Marxism, and Cagean aesthetics. Lindenwood Belleville communications faculty member Derek Dadian-Smith will then join Coulter for an improvisational performance.
Coulter is an instructor of percussion at Casper College. He has performed internationally with the Glenn Miller Orchestra, Four Aces, New Arts Jazztet, L2Ork, Chicago Chamber Orchestra, Tatsuya Nakatani, Michael Zerang, Sean Jones, Al Martino, Sandy Duncan, Improvisation Unit, Bolokada Condé, Youngstown Percussion Collective, Wyoming Symphony, Music from China, Tone Road Ramblers, and many others. He is co-founder of the Percussion Art Ensemble, REDVIXA, duende entendre, and Marble Hammer, and he curated the Southern Illinois Improvisation Series. Coulter has also composed more than 200 works for various media.