During Spring Break 2018, Director of Student Life and Leadership Michelle Sanford led a team of Lindenwood University-Belleville students, who were willing to trade in their free time for shovels, boots, and horse brushes, to Longmeadow Rescue Ranch in Union, Mo. to perform volunteer work. Longmeadow is a division of the Humane Society of Missouri that houses adoptable farm animals like horses, pigs, and even llamas.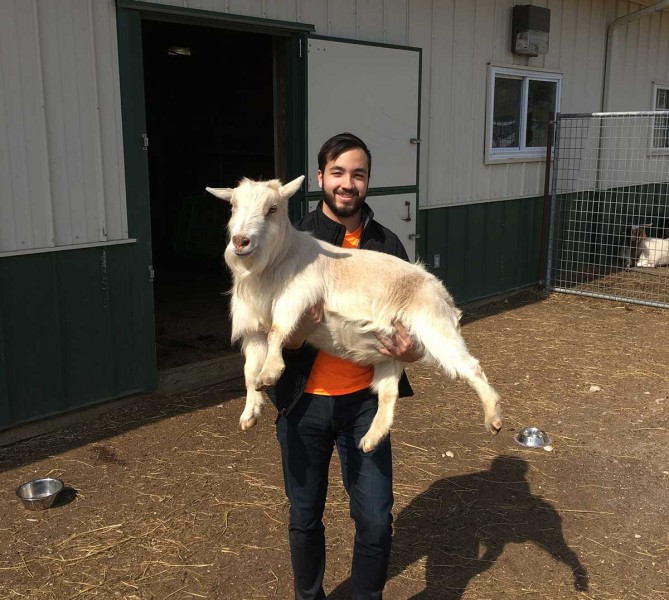 This event, Lynx at Longmeadow, was part of Lindenwood Belleville's annual Service Spring Break, which was created after students expressed a desire to be more involved with service work and give back in a meaningful way.
"Longmeadow has about 10 employees, and only about half of them are full-time, so a lot of the time they rely on people to come and volunteer," said Sanford. "One day, there were about 11 of us and we were able to complete a task in about an hour, where it would have taken them almost all day. They were really happy to have our help."
During the Service Spring Break event, students cleaned horse stalls; herded goats, sheep, and ponies; and cleaned storage sheds.
"Volunteering at Longmeadow made me feel comfortable, at ease, and one with nature," said student Gabby Lahey. "Service work makes me feel accomplished and like I'm doing something meaningful."
Lindenwood Belleville plans to continue its service work for years to come by partnering with other organizations to find areas of the community in which they may serve. In the fall of 2018, Lindenwood Belleville will join Belleville Helping Belleville Day alongside the Belleville Chamber of Commerce to take on volunteer projects around the city.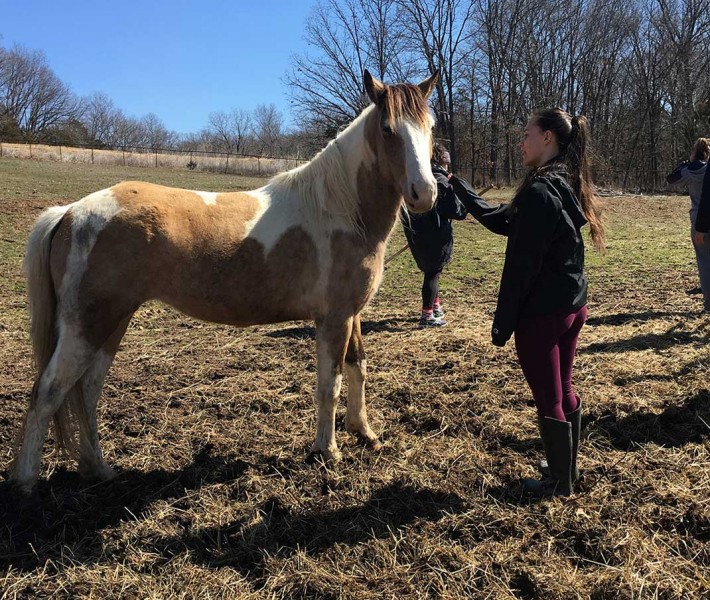 "A lot of the time, we're so busy and have so much going on in our lives that we become self-centric," said Sanford. "Service allows us to focus on others and build those relationships with people. Relationships with people are the most important thing."
Sanford hopes to eventually get the entire campus involved in service work with various fall and spring service days through the 2018-2019 academic school year.
For more information about service learning at Lindenwood Belleville, call Sanford at (618) 671-6143 or email her at msanford@lindenwood.edu.