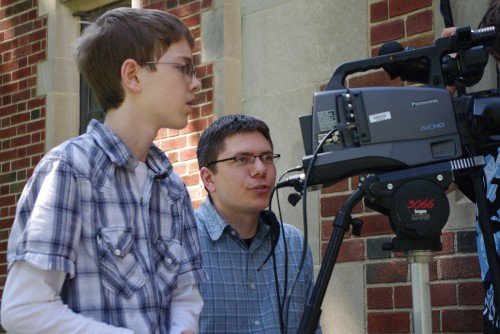 Lindenwood University's annual Summer Media camp for high school students gives students the chance to work on their own films with award-winning filmmakers like Peter Carlos and Ben Scholle from the Lindenwood faculty. The camp is held from 10 a.m. to 4 p.m. daily from June 6 to 10 on Lindenwood's St. Charles campus.

"Students get to use the same digital cameras and equipment that university students use, that professional filmmakers in the business use," said Carlos, an award-winning filmmaker who has worked and lectured in Hollywood and France. "And, they learn from talented producers, directors, writers, and editors. It's hands-on from day one."
The $150 cost includes lunch daily, as well as a camp t-shirt. For more information, contact Carlos at (636) 949-4513 or pcarlos@lindenwood.edu.