Lindenwood University President Michael D. Shonrock has announced the appointment of a leadership committee charged with preparing the institution for its Higher Learning Commission accreditation site visit in 2017.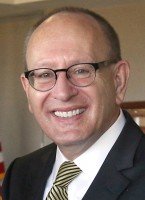 The steering committee consists of Dr. Ryan Guffey, vice president for student development; Dr. Joe Parisi, vice president for enrollment management; Dr. Deb Ayres, vice president for human resources; Julie Mueller, vice president for operation and finance; Dr. David Wilson, associate vice president for academic affairs and chief assessment officer; Dr. Marilyn Abbott, interim provost-St. Charles campus; Dr. Renee Porter, provost-Belleville campus; Dr. Gina Ganahl, dean for the School of Accelerated Degree Programs; Dr. Cynthia Bice, dean for the School of Education; Dr. Joe Alsobrook, dean for the School of Fine and Performing Arts; Dr. Patrick Walker, associate professor; Dr. Chris Gourdine, assistant professor; Dr. Jeannie Thies, associate professor; Barry Finnegan, dean for Academic Services; and Scott Queen, executive director of marketing and communications.
The Lindenwood University HLC visit will occur November 6-7, 2017.