Lindenwood University's teacher education programs in the School of Education have been accredited by the new Council for the Accreditation of Educator Preparation (CAEP). Lindenwood is among the first institutions to be accredited by the new national educator preparation accreditation agency.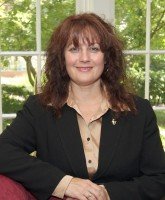 The CAEP is the product of a recent merger of the National Council for the Accreditation of Teacher Education (NCATE) and the Teacher Education Accreditation Council (TEAC). Lindenwood's accreditation term is for seven years, the maximum term available.
Lindenwood's teacher education programs were also renewed for accreditation by the Missouri Department of Elementary and Secondary Education; it has held that accreditation since the university's teacher education programs were first offered.
"We believe educator preparation programs and candidates should be held to very high standards," said Cynthia Bice, dean of Lindenwood's School of Education. "While we are pleased that we have demonstrated that we operate at the premier national CAEP level, we will not rest with that decision alone. Educator effectiveness demands that we maintain and nurture a culture of continual improvement to measure our programs by our continued ability to demonstrate a positive impact on student learning."
For more information about Lindenwood's teacher education programs, visit www.lindenwood.edu/education/index.html.