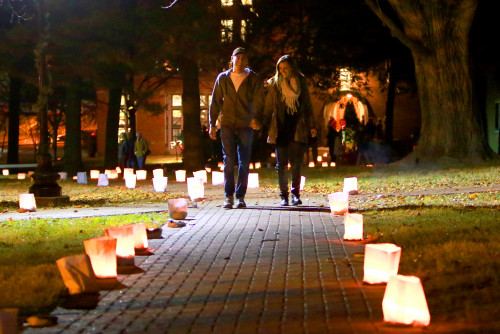 The community is invited to the Lindenwood University Annual Christmas Walk on Dec. 9 from 4 to 7 p.m. The event open to the public, and all activities are free.
A full list of activities for the whole family is scheduled for the afternoon and evening on the Heritage side of campus, which will be decorated with hundreds of luminaries lining the roads and walking paths.
Bring the kids to meet Santa and Jingles the Reindeer at McCluer Hall.
Elf Yourself, make an ornament, and coloring sheets for the kids at Young Hall.
Meet the President's Ambassadors at Irwin Hall.
Butler Library has Santa's keys and Christmas trees.
Mason jar cookies will be available at Cobbs Hall.
Come to the Gazebo for Christmas Karaoke and Christmas Cornhole.
Celebrate Kwanzaa at the Pavilion, along with the Giving Tree and live music.
Hear Christmas stories, write letters to Santa, and pick up some reindeer food at Roemer Hall.
Enjoy s'mores and a fire pit at Parker Hall.
Test your knowledge with Christmas Trivia at Niccolls Hall.
Hear Christmas carols and hymns and make Christmas cards at Sibley Hall.
Make an ornament at Ayres Hall.
Create a holiday bracelet at Butler Hall.
In the Quad, there will be reindeer games, a hot chocolate bar, and cookie decorating.
Special 2018 Christmas Walk Snapchat Filter Available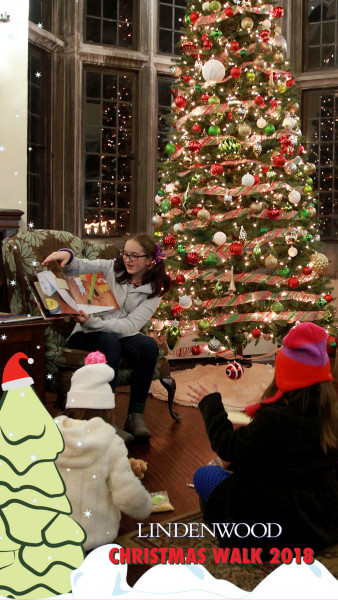 If you bring a toy to the giftwrap station in McCluer Hall, student volunteers will wrap and donate it to a child in need this holiday season.
Lindenwood Student Involvement is sponsoring this year's Christmas Walk.
"Student Involvement is excited to be planning the long standing tradition of the Christmas Walk this year," said Coordinator of Student Involvement Rachael Heuermann. "More student organizations are participating than ever before, and we are excited to offer a mix of both traditional and new, exciting experiences for all to partake in at this year's event."