The Lindenwood University Theatre Department will present a modern musical classic, Into the Woods, at 7:30 p.m. on February 20-22, 2014, at the university's Bezemes Family Theater.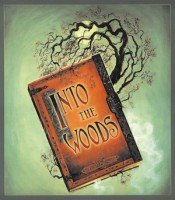 Tickets, which range from $10 to $18, are available at the Lindenwood University Box Office, 636-949-4433, and online at www.lindenwood.edu/center. The box office and the Bezemes Theater are located in the J. Scheidegger Center for the Arts, at 2300 West Clay St. in St. Charles, Mo.
This epic musical fairytale, where worlds collide, debuted on Broadway in 1987. The work of James Lapine and Stephen Sondheim, the musical takes everyone's favorite storybook characters and brings them together for a timeless yet relevant piece.
The story follows a baker and his wife, who wish to have a child; Cinderella, who wishes to attend the King's Festival; and Jack, who wishes his cow would give milk. When the baker and his wife learn that they cannot have a child because of a witch's curse, the two set off on a journey to break the curse. Everyone's wish is granted, but the consequences of their actions return to haunt them later.
The cast features Mallorie Carnie as Cinderella, Courtney Diamond as Rapunzel, and Alexis Baker as Little Red. The director is Nick Kelly, and Alex Stone is stage manager. For more information on the Lindenwood University Theatre Department, contact Department Chair Emily Jones at 636-949-4838 or ejones@lindenwood.edu.