Kevin Turco, a coach with more than two decades of experience on the gridiron, has been hired to lead the Lynx football program at Lindenwood University—Belleville.
"I'm honored and humbled to be named the next head football coach at Lindenwood University-Belleville," said Turco. "Although nothing earned is easy, we're going to build this program one day at a time, holding true to our core values."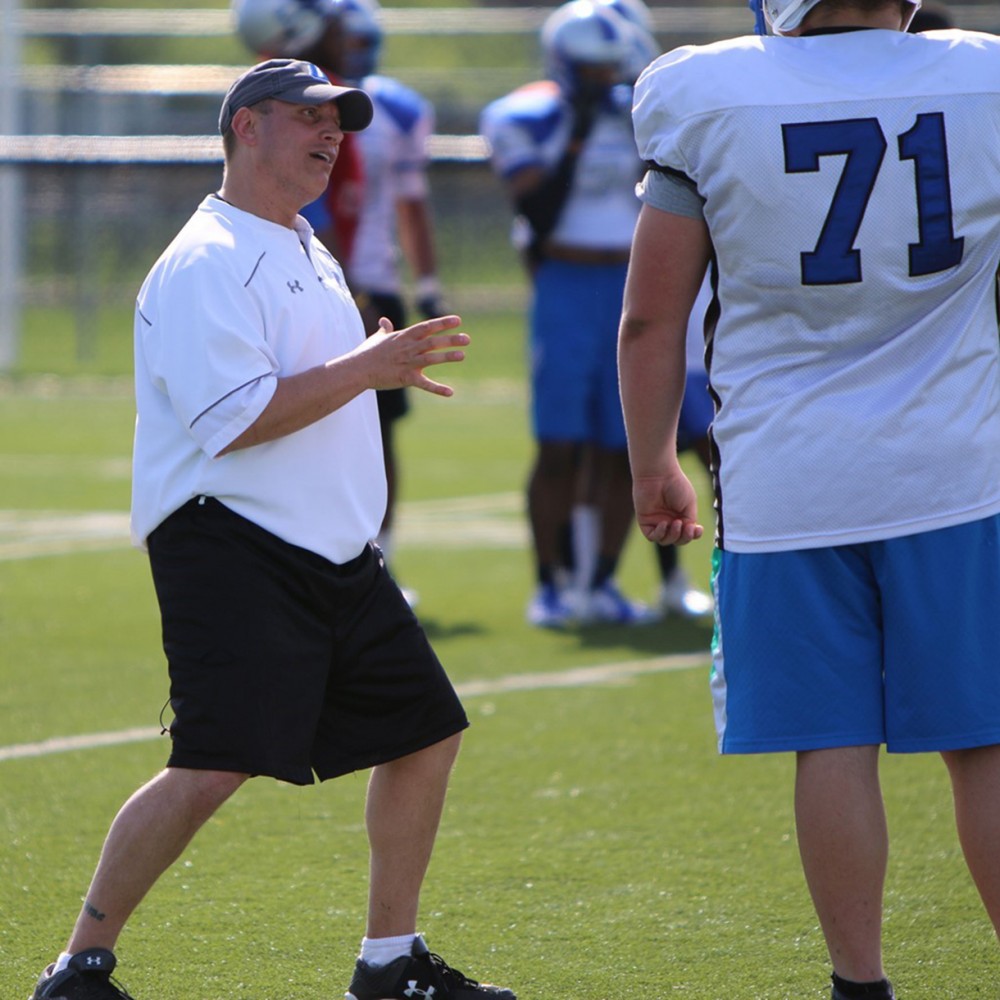 Turco, a native of Troy, Ohio, previously worked as the assistant head coach and offensive line coach at Urbana University, a job he's held since 2015.
Lindenwood University-Belleville Athletic Director Ryan Kaiser said Turco stood out from 165 candidates who applied for the position.
"Kevin is a tireless worker, and our student-athletes are going to be held accountable," said Kaiser. "He is going to celebrate accomplishments while building better student-athletes."
Skip Holtz, son of legendary University of South Carolina head coach Lou Holtz, was among a group of experienced coaches who recommended Turco for the Belleville job.
"I had the pleasure of working with Kevin at South Carolina and East Carolina," said Skip Holtz, now the head coach at Louisiana Tech. "He is a loyal and hardworking coach. He is organized, detailed, persistent, passionate, and competitive. He is a man of character who has made the most of all his opportunities."
Turco is a graduate of Western New England University in Massachusetts, where he played for two years at quarterback and wide receiver. After graduation, he enlisted into the United States Marine Corps and served in the military from 1995-2001.
He started his career as defensive line coach at his alma mater and worked his way up the ranks, filling the same position at University of St. Mary and St. Peter's College. Turco was a graduate assistant coach of quarterbacks and special teams under Lou Holtz at South Carolina, was a graduate assistant offensive line coach at East Carolina University, and then coached both the offensive and defensive lines at Newberry College.
Turco worked at Northwestern Oklahoma State University from 2012-14, where he started as offensive line coach, was promoted to offensive coordinator and became interim head coach. He's credited with playing an integral part in Northwestern Oklahoma State's transition from NAIA to NCAA Division II football.
Turco will be introduced on Thursday at 11:30 a.m. at a press conference, which will be open to the public, in the Dixon Student Center on the campus of Lindenwood Belleville.