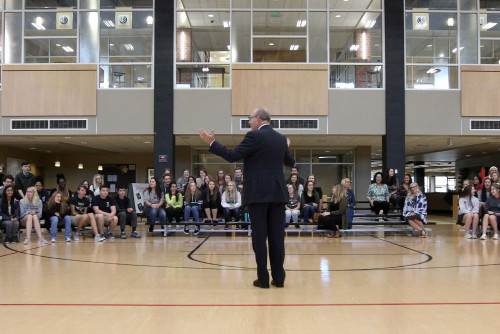 Lindenwood University welcomed 200 students from six area high schools on Sept. 27 for Foreign Language Day.
Foreign Language Day gave French and Spanish upper-level high school classes the opportunity to spend the day with Lindenwood's French and Spanish departments. The students spent the morning in language immersion and interacting with international students from French- and Spanish-speaking cultures.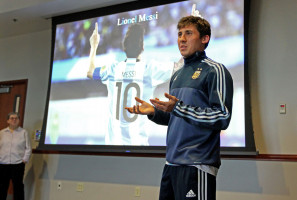 "Foreign Language Day was a successful celebration of community and multiculturalism," said Gabriela Romero-Ghiretti, Foreign Language program chair. "French and Spanish majors and international students from French- and Spanish-speaking countries presented various activities in the second language to the high-school students, showcasing what they will see in our programs."
Presenters also provided information about their experiences abroad and how these possibilities enriched their college tenure in particular and their lives in general.
Local high schools that attended were Incarnate Word Academy, Liberty High School, Northwest High School, St. Charles High School, Saint Dominic High School, and Wentzville Holt High School.