Lindenwood University provides multiple resources to help our internal, external, and media partners stay on brand.
Brand Essentials
Brand Resources by Topic
Backgrounds (Desktop / Zoom)
Background - 1

---

Background - 2

---

Background - 3

---

Background - 4

---

Background - 5

---

Background - 6
---
Fonts
Trade Gothic can be used on all communication materials. It has the versatility to work well for body copy and headlines, but also on print materials, outdoor boards, and everything in between.

There are some instances where Trade Gothic should not be used – mostly on websites and in PowerPoint presentations. Arial is a great substitute because it is a universal font accessible by everyone.

Bembo is intended for use on longer text documents. It should only be used as an alternative for body copy.

Sullivan can also be used on all communication materials. It provides another font option for larger copy – it does not work well in smaller text, such as body copy. Sullivan is recommended for infographics, headlines, subheads, and for use in materials that wish to strike a lighter tone directed at a younger audience.

It is recommended that Sullivan be used in all caps and not small caps.
When using a zero (0) please create outlines and get rid of the slash through it – it looks much cleaner without it. Or in place of a zero (0) use a capital O.
Please reserve the use of "Sullivan regular" to larger copy. If it gets too small, all of the lines can be hard to read. Resort to "Sullivan Fill" instead or use the "Fill" version and have the "Regular" version act as a drop shadow.
Lindenwood Image Resources
Logos
Primary Logo - Black

---

Primary Logo - Gold

---

Interlocking LU Logo

---

Athletics Logo

---

Athletics Logo
---
Online, Social, Email
Getting started with Social Media

To begin using University Social Media channels, we have created two resources. The full Social Networking Guidelines outlines university policies for use on Social Media. We have also created a Quick Sheet to use as a fast reference on how to use social media in the name of the University.

Registering a Social Media Platform

Social Media platforms bearing the University name must follow the University brand guidelines. Once you have read and understood the social media guidelines, register your account with Advancement and Communications.

Social Media Icons

While these are not all the iterations of approved social media icons, these can be used as a starting point for social media accounts. For information on how to create your own icon, refer to the full brand guidelines.

Email Signature
Primary Colors
Gold

C - 30
M - 31
Y - 69
K - 2

---

Web
#b5a36a

---

R - 182
G - 162
B - 105

Black

C - 0
M - 0
Y - 0
K - 100

---

Web
#000000

---

R - 0
G - 0
B - 0

---
Secondary Colors
Orange

C - 2
M - 76
Y - 100
K - 0

---

Web
#ec6223

---

R - 236
G - 98
B - 36

Blue

C - 100
M - 74
Y - 40
K - 32

---

Web
#003a5d

---

R - 0
G - 61
B - 91

Green

C - 83
M - 20
Y - 56
K - 3

---

Web
#009483

---

R - 1
G - 148
B - 131

Purple

C - 80
M - 100
Y - 7
K - 2

---

Web
#5c0f8b

---

R - 91
G - 44
B - 134

Yellow

C - 0
M - 32
Y - 95
K - 0

---

Web
#fcb525

---

R - 253
G - 181
B - 37

---
Templates
Presentation Templates
Digital Templates


Video Lower Third Titles
Video Slates

Print Templates
Stationary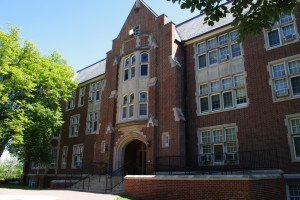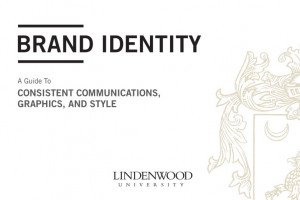 Working with the Lindenwood Brand
Important Documents and Resources