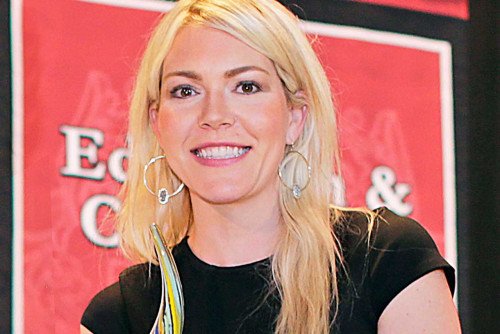 Lindenwood University-Belleville honored several of its adjunct instructors for their years of service at its recent annual adjunct conference.
The following individuals were recognized: Ryan Boike, for 10 years serving the Education and Counseling Division; John Edgar, Patricia Row, Julie Smirl, Angela Smith, and Jennifer Stenger for five years serving the Education and Counseling Division; Kari Ann Davis, Rebecca Jeyes, and Todd Reynolds for five years of service to the Humanities Division; Imad Yousif for five years of service to the Science Division; and Stephen Avedisian for five years of service to the Social and Behavioral Sciences Division.
Additionally, adjunct instructor Dr. Tricia Altmansberger was recognized as the Adjunct Instructor of the Year for the 2017-2018 academic year.
Altmansberger has been with Lindenwood University-Belleville since 2010, teaching biology, nutrition, and Anatomy and Physiology. In fact, she was the first Anatomy and Physiology instructor on the Belleville campus and has been an integral part of establishing the daytime pre-nursing and biology programs. Altmansberger earned a bachelor's degree in psychology from Saint Louis University in 2002 and earned her medical degree from Saint Louis University in 2006, fulfilling her residency in pediatrics at Cardinal Glennon Hospital in St Louis.
In the classroom, Altmansberger works hard to bridge the academic and practical learning environments by sharing her medical background with students as she encourages hands-on learning, which includes activities like measuring blood pressure, medical suturing, testing reflexes, and blood typing. Altmansberger said that she is proud to teach the students to be able to evaluate clinical situations and to use their knowledge of the human body to diagnose problems and solutions.
Her nominator noted that Altmansberger is often seen on campus after hours or early in the morning in order to give additional instruction or assistance to her students and that she demonstrates professionalism, character, and a willingness to assist colleagues at all times.