Lindenwood Belleville senior Emily Fox hopes to be an agent with the Federal Bureau of Investigation after she graduates.
So, imagine her excitement when, over the course of five days during the summer break, she was able to live the life of an FBI agent including working in explosives disposal training, mock criminal investigations, firing a gun on a shooting range, and searching vehicles for evidence.
"It's really my ultimate career goal to be an FBI agent," said Fox, a senior in criminal justice from St. Louis. "So, it was very interesting to get to see many of the different things they do. I know I will never forget this experience."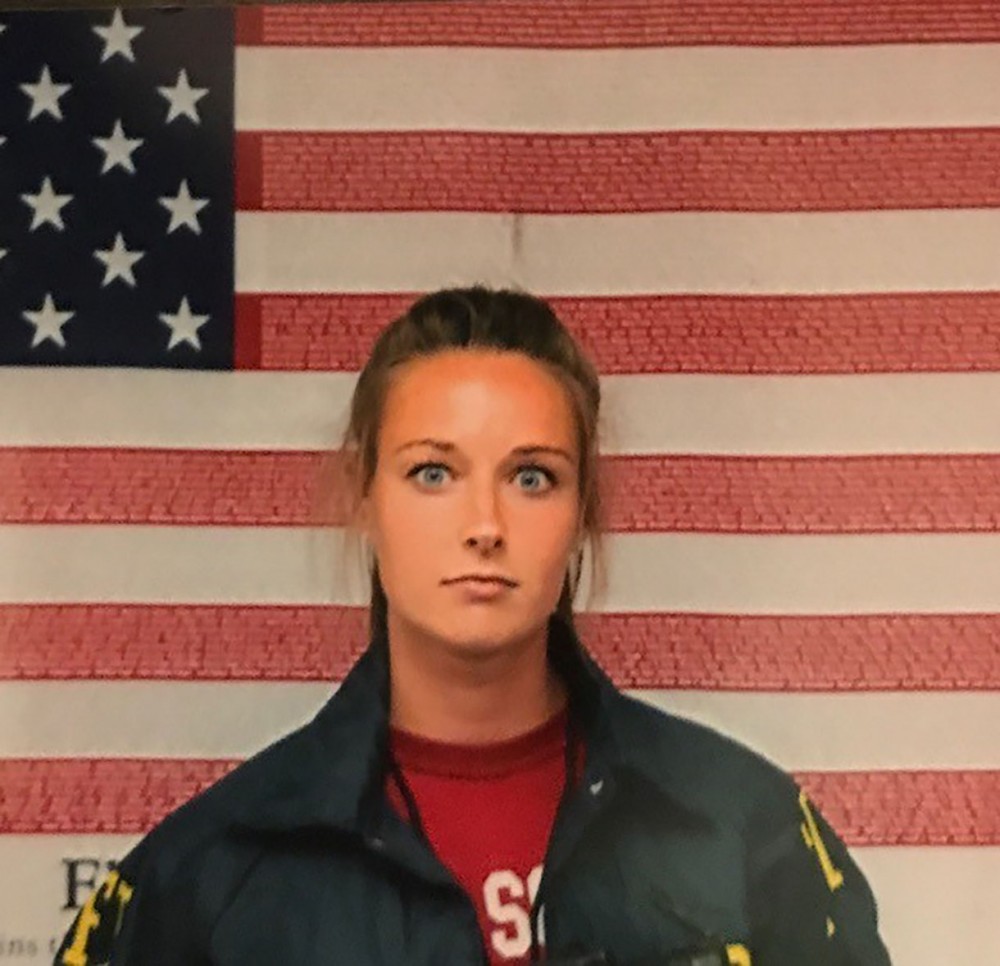 Fox was invited to be the first Lindenwood Belleville criminal justice student to attend the future FBI In-Training Program on the recommendation of Interim Dean of Students Dr. Thomas Trice. The program, which was hosted by the bureau's St. Louis Division, is in its second year.
"Emily Fox was selected and recommended for this opportunity due to her strong dedication and commitment to excellence in and outside of the classroom," said Trice. "She has shown herself to be a leader, but she has also demonstrated she is committed to being a scholar.
"Seeing that the FBI is one of the most competitive career fields to get into, this program presented her with an opportunity to meet with those that are doing the job and to learn what it will take not only to get selected but to make it through the process," Trice continued. "We know from research that when students are afforded the opportunity to spend time with individuals in the career fields they seek to get into, this only increases their efficacy related to that career field."
Dr. Joseph Zlatic, chair of Lindenwood Belleville's Criminal Justice Department, said Fox's successful completion of the internship brings her a major step closer to reaching her ambition.
"Internships are always valuable in that they allow students to put their coursework into action," said Zlatic. "Given the highly competitive nature of gaining employment with federal law enforcement agencies, this opportunity gave Emily insight and access that will certainly improve her odds of achieving her long-term goals. "
Fox was among 25 criminal justice majors who were selected for participation from a pool of more than 200 applicants. Students were selected on the basis of their high academic performance, exemplary character, and leadership abilities.