The Lindenwood University – Belleville is pleased to announce it will be working with Family Forward to host the annual Athletics Department Christmas on Campus Week.
Family Forward, formerly known as the Children's Home Society, provides residential and respite care for non-ambulatory children 21 years old and younger with developmental disabilities and significant medical needs in the Family Forward home.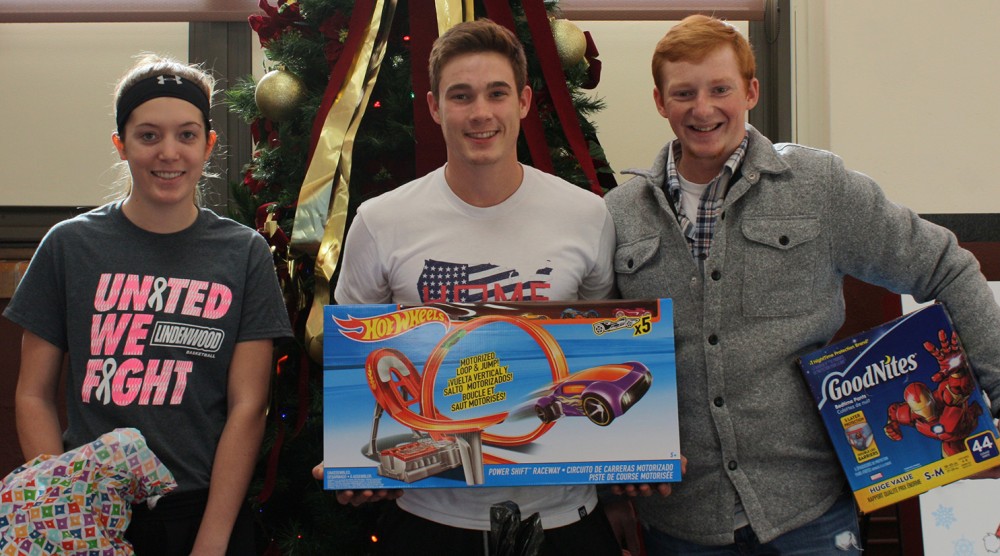 Several Lindenwood Belleville athletic teams adopted a child this year and will provide them with gifts including engaging tools and toys for them to enjoy.
Programs participating include cross-country, tennis, track and field, the women's basketball, field hockey, ice hockey, softball, soccer and volleyball teams and the men's baseball, basketball, ice hockey, and lacrosse teams.
The athletics department was able to adopt all the residential children at Family Forward's Brentwood, Mo. facility as well as a few children from the Saint Charles, Mo. residence.
In addition to adopting children, the athletics department also holds a competitive food drive during which each sports team places a large, decorated box in the lobby of Dixon Center to see which one can collect the most items. Teams donate collected canned goods to a local organization. This year the drive will benefit the Belleville Community Interfaith food pantry.
"We are excited to be able to give back to the community through our athletic programs and provide these valuable opportunities to our student athletes," Associate Athletics Director Annie Reis said. "This is one of the many ways we try to implement the Champions of Character values within our athletic program."
Fans, be sure to log onto lindenwoodlynx.com throughout the 2017-18 school year for full updates and details from the Lindenwood University – Belleville athletics department.