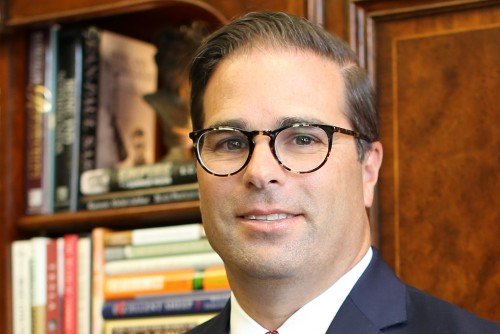 Lindenwood University has appointed Brett Barger to the position of associate vice president for operations and finance and chief purchasing officer. Previously dean of evening and graduate admissions, Barger started the new post on May 1.
In the newly created position, Barger is responsible for assisting the vice president for operations and finance and chief operating officer in all aspects of the university's capital expansion and physical plant management, maintaining/renovating existing facilities, real estate acquisition, and construction management. He also assists the COO in the oversight of all fiscal areas of the University, but particularly Lindenwood's purchasing activities. He supervises the Purchasing Office and is responsible for monitoring adherence to University bidding and procurement policies and assisting in the review of purchase/expenditure requests under the supervision of the COO.
Barger began working at Lindenwood in 1994 and, in addition to his most recent position, served as director of operations.
"Brett has extensive administrative experience in many areas of university management and will bring his strong organizational and financial-operations skills to bear on enhancement of Lindenwood's purchasing management system," said Dr. James D. Evans, president of the university. "We are very pleased that Brett has enthusiastically entered this vital new role."
Julie Mueller, vice president for operations and finance and COO, said Barger is a good fit for the new position.
"I have extreme confidence in Brett's administrative ability to enhance the operation of my areas of oversight," Mueller said. "He has provided assistance to me over the last several years in temporary or informal capacities, and now to have him dedicated to this formal role is invaluable."