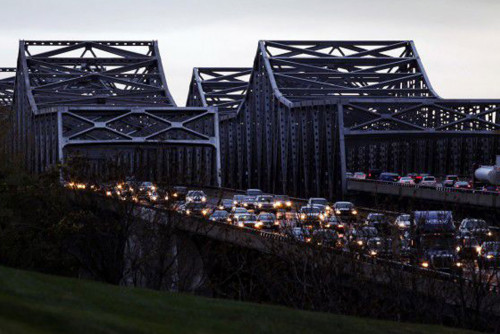 Starting Feb. 17, 2020, an extensive maintenance project on the Blanchette Bridge, I-70 at the Missouri River, will result in a schedule of lane closures for the next several months on the east and westbound spans of the bridges.
Initially, two eastbound right lanes will be closed from 9 a.m. to 3 p.m. daily Monday through Friday. Two westbound right lanes will also be closed from 7 a.m. to 2 p.m. Monday through Friday. A full schedule of the lane closures is available on StlToday.com.
Students, faculty, and staff who use the Blanchette Bridge to commute to campus are encouraged to look into alternate options, such as the Missouri River bridges at I-370 or I-364.