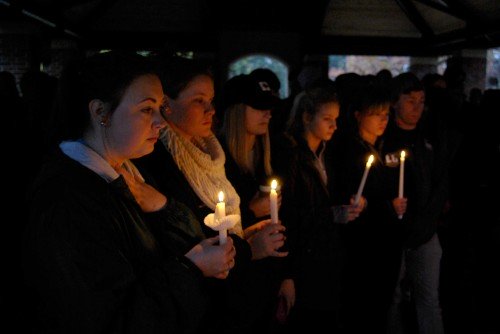 Lindenwood University will join with Bridgeway Behavioral Health Women's Center to hold a candlelight vigil for the victims and survivors of domestic violence at 7 p.m. Oct. 25 in the Lindenwood pavilion.
The third annual event is designed to "remember, support, and celebrate" survivors and victims of domestic violence in observance of Domestic Violence Awareness Month. Dr. Heather Brown Hudson, chair of the university's Gender Studies program, will host the event; refreshments and snacks will be served.
"Always a peaceful evening of reflection, remembrance, and survival, the vigil gives voice to stories of survival and hope," Brown-Hudson said.
Members of the public are invited to attend. For more information, call Bridgeway at 636-224-1800.